RickyRadio
Click a Fett For
a Special Message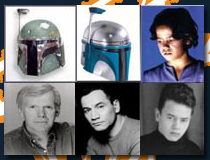 Links
Best Of My Website
Tuesday, October 11, 2005
That's my (our) baby!!!!!!!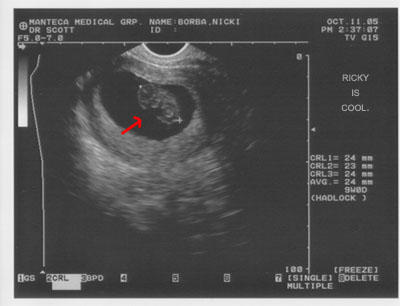 No twins, but, look at that picture!! That's our baby! Doc said the baby is healthy, and that the official official due date is May 16th, 2006. Well I am a tiny bit disappointed that we aren't having twins, I'm totally happy that the Doc said everything is going great. He also said that the babys' heart beat is 182 bpm, which to him, is more indicative of a girl than a boy, BUT, he said it's waaaaaaaaay to early to tell.

In other news, my fantasy football team is 1-4, just like my 49ers. I'm really upset with Peyton Manning right now. If you have his phone number tell me so I can call him and express my disappointment.
posted by Ricky @
8:59 PM