RickyRadio
Click a Fett For
a Special Message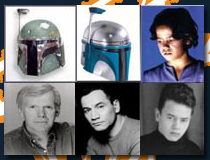 Links
Best Of My Website
Tuesday, September 13, 2005
my newborn nephew needs prayers!!!


hey everyone,

nicki just called me and said that they just took the baby to the ICU because he's having a very hard time eating (actually more like he doesn't want to eat) and his blood sugar levels are dangerously low, making his body temperature go down, and his pancreus working overtime (or something about the pancreus, i don't remember the specifics)

anyway, his name is justin and my sisters name (his mom) is amy. so please keep them and my family in your prayers and i will let you all know more when i do. thanks!!
posted by Ricky @
9:09 PM