RickyRadio
Click a Fett For
a Special Message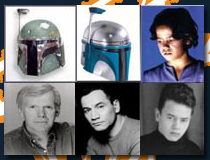 Links
Best Of My Website
Monday, August 29, 2005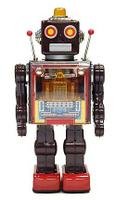 Dear Spambots that leave me comments,



Although I appreciate the fact that "you really enjoyed my blog", I kind of get the feeling that you really aren't reading my blogs. First of all, my name is Ricky. That's not really privileged information, as it's posted all over my webpage. I just don't get why you can't call me by my first name.

Also, my feelings get kind of hurt when you want to sell me miracle pills that will help me lose weight. I kind of pride myself on trying to stay in shape and having a semi-athletic frame. I wonder if this crazy world has warped your sense of weight, because I know that according to Hollywood I am obese, but in reality I'm not all that bad.

And although I can't stop blogging about political events and things like that, I'd appreciate it if you would leave that to me. Spambot, until you and I have some one on one time talking to each other so I can understand your political point of views, please don't push your agenda onto my readers. But I have to hand it to you, I had no idea where you were going with your political blog. And then you made it all make sense with 4 words. Ironed On Embroidered Patches. I get it man, I get it.

I also really like the idea of earning six figures from home!! Am I the only person you have shared this information with?! Because I'd kind of like to keep that between us if you know what I mean!!! Just email me that sort of stuff next time!! The last thing I need is for someone to make a million dollars and then make an informercial saying "If it wasn't for Ricky's blog, I'd still be washing underwear at the local gym!"

And not to be a jerk or anything, but sometimes your grammar is just plain bad. Especially when you talk about cell phones. It's kind of like you can't express enough your feelings of excitement for this great cell phone offer you have for me! But take a minute and a deep breath! Make complete sentences and use your pronouns!! It's only going to get me that much more excited if you can properly convey the great deal you have for me!!

Oh, you don't need to send me anything else about free software if you know what I mean. Wink Wink.

And thanks for the hot tip about the Diamond Engagement ring! You never know if someone has an extra $3k to spend AND is planning on popping the question! Such foresight! You're like a soothsayer, spambot! I love you!
posted by Ricky @
8:12 PM