RickyRadio
Click a Fett For
a Special Message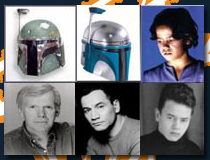 Links
Best Of My Website
Saturday, January 07, 2006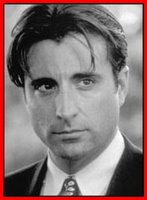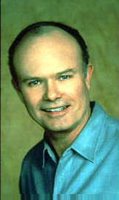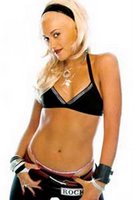 What do all 3 of these celebrities have in common?

They were all in my dream at various points last night. Andy Garcia was the first one. We were on the top floor of a hotel, at some meeting or something. He was kind of standing off by himself a little bit, so I went over to him and asked him how to break into the acting business. I remember in my dream I told him "I'm full of charisma and talent, I just need a chance to prove it". I don't remember what he said, other than he was walking away from me as he said it.

Next was Gwen Stefani. She was at my gandparents house eating breakfast with them and myself. We started talking, and I told her to tell her husband Gavin, that I really liked his performance in "Constantine". Then she looked up at me and said "Didn't you hear? We got a divorce." So then I said without hesitation "Well if I would have known that I would have started hitting on you a lot sooner." Then I walked behind her, started rubbing her shoulders and kissing the back of her neck.

The final celebrity was Kurtwood Smith. He's the dad from That 70's Show. We were sitting at someones house drinking coffee, and my wife came in the room. She sat down and I said "Hey this is Kurtwood. He was the badguy in Robocop that blew a hole in Robocop's head". Then Nicki and him started talking and she was telling him that she didn't know him from anything. Then she said "I think your name should be Raul, not Kurtwood." He laughed.

Other than that, I'm pretty sick right now. I woke up hacking up a lung. So that's fun.
posted by Ricky @
9:16 AM