RickyRadio
Click a Fett For
a Special Message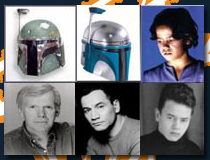 Links
Best Of My Website
Tuesday, April 18, 2006
Tom Cruise and Katie Holmes had a daughter today...

Two things about that:

1. I'm having my own daughter, so I'm not sweating it.

2. They named their daughter "Suri", which apparently means "princess" in Hebrew. Or, it means "stupid dumb sounding name that only a celebrity would dare agonize their child with" in English.

posted by Ricky @
9:29 PM