RickyRadio
Click a Fett For
a Special Message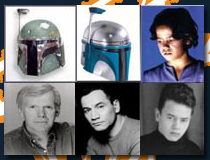 Links
Best Of My Website
Tuesday, July 12, 2005
Somedays........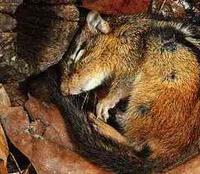 You just feel like crawling into a warm place and hibernating for a few months. This whole not having a steady job thing is really bumming me out. All I want is to do something I enjoy, and get paid for it. Just enough to pay the bills and have a few extra dollars to spend on food and other necessary things. There is a possibility that I can become the new co-host of Cal Hi-Sports Bay area, a show like High School Sports Focus. Robert, the creator and host likes my on screen talent, and the fact that I've done quite a few things in the media. However he said "You're definitely one of the last few people I have to choose from, but I'm looking for someone with more editing and camera (operation) skills. You never know though. I'll let you know when I get back from vacation at the end of July." So please, pray he has a change of heart while he's on vacation. I'd really like that job for 2 reasons. a: Because it's something I love, acting/producing, etc. and b: it's a good way to connect with high school kids, which is my ministry.

I also have an audition on Saturday for a new television network, but that won't have any funding off the bat. But I would like that to go well also, as it seems it could turn into something big.

Sometimes you just feel like crawling under a rock, then your wife gives your two dogs a shower and they start rolling around all over the place like they're on fire, in order to dry off. Then you think to yourself, life isn't really as gloomy as it seems. But seriously God, how about a job!?
posted by Ricky @
12:12 PM