Football is upon us!!!!!!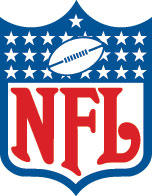 If you happened to turn it on ABC tonight, you would have seen the Hall of Fame Game. Which is basically the unofficial kickoff to the football season. I love baseball, could watch every game, all 162. Love it. But with football....it's so much more intense and enjoyable than any other sport. 16 games
decide the season. It's the smallest amount of games for any professional sport. Every game counts. And I love Sundays with the boys. Every Sunday about 10 guys get together at one of our houses and watch every single game via The Sunday Ticket from DirecTV. And I don't just enjoy watching football, as I can't wait to play some flag football in a few weeks with my church. And yes Jackson and Michael, I will be playing quarterback.