RickyRadio
Click a Fett For
a Special Message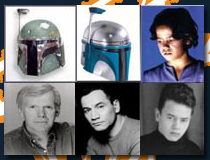 Links
Best Of My Website
Thursday, December 01, 2005
from nate rische's jounral (http://www.livejournal.com/users/etan/)

edit: it has been brought to my attention that I have failed to mention that Ricky, our ever-so-beloved quarterback, put on a clinic that day, teaching us how one should act when one wins for the first time in several years against their football nemesis

And what Nate means by "put on a clinic" is that I threw 10 TD's, 1 Interception, and completed all but about 4 passes. I was en fuego. I'll post the links to the pictures once Elizabeth Kimmel is done uploading them.

posted by Ricky @
6:55 PM