RickyRadio
Click a Fett For
a Special Message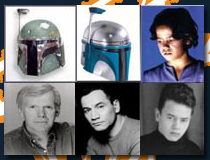 Links
Best Of My Website
Thursday, April 20, 2006
Saturday is the perfect day of the week.

You might say Friday, but it's not. Friday is a work day, and you have to get up early to go to work. Friday is fun after work, but not all day.

Saturday though. Let's talk about Saturday. You can wake up whenever you want. You don't have to work. If there's some stuff you have to do around the house, you don't have to sweat it because you can always do it Sunday. And, you can go to bed whenever you want because you don't have to wake up early Sunday morning either.

Saturday. Perfect.

posted by Ricky @
11:52 AM