RickyRadio
Click a Fett For
a Special Message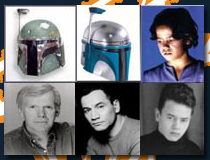 Links
Best Of My Website
Monday, June 19, 2006
The fact that I'm a ninja get's in the way of a lot things...

For example, there is someone I really like. But I'm afraid that if I get involved, the evil dragon clan will undoubtedly become aware, and kidnap her. I just couldn't stand to lose yet another person I care about. I am not done with my training, and until then, I promised I would focus only on

my

training. My samurai sword is the closest friend I have. I call it "Yoshiro". Which in Japanese means "horrible paper cut".

My life is rather exciting however. Instead of going to an office for work in the morning, I enter a room full of Ninjas. All of them training hard and throwing ninja stars at each other. Last week Fred wasn't paying attention, and a ninja star hit him in the throat, killing him instantly. We do have a break room with a vending machine though, so that's pretty neat.

I got into trouble the other day however, because I was pulled over for wearing a ninja suit while driving. It wasn't until I produced my drivers license, that the cop let me move along.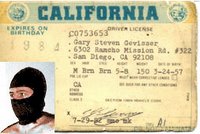 Like I said, being a ninja is tough. But it's totally worth it when you are sent on a secret mission with only your ninja sword and 3 ninjar stars. I like my missions better after I get through the terrain a bit and find things to smash open. Usually there are some weapon upgrades or potions that help restore my life.
posted by Ricky @
9:38 PM