RickyRadio
Click a Fett For
a Special Message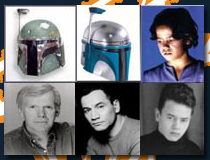 Links
Best Of My Website
Thursday, July 27, 2006
Based on the fact you are looking at my website...

I know that you have it better than a lot of people out there. Do you ever stop to think how lucky we are? That we're not one of this kids or families in some 3rd world country that is scouring the streets looking for their next meal in order to survive. Seriously. When was the last time you stopped and thought about how lucky you are?

I'm sitting at work right now, having a good time, listening to my internet radio station, and about to go to lunch somewhere. That in and of itself is something a lot of other people can't even fathom.

I just felt really grateful last night about being in America, healthy, and with all of the pleasures life has to offer.

posted by Ricky @
10:08 AM