RickyRadio
Click a Fett For
a Special Message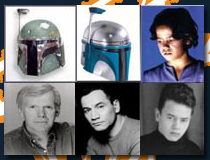 Links
Best Of My Website
Thursday, September 07, 2006
I found the other "Ricky Borba".

http://www.geocities.com/luhsclassof1991/index.html Scroll down to the very bottom of the page. He'd be 33 or 34 now. I could totally take him.

Look man! I'm in the prime of my life! Cause I live the way I got to. Gonna make me some money again, I'm gonna fight. I got my turn to be the Champion of the world!
posted by Ricky @
12:13 PM