RickyRadio
Click a Fett For
a Special Message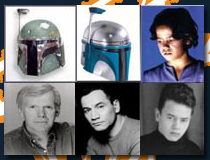 Links
Best Of My Website
Friday, October 13, 2006
Eric Chavez, WHAT?!!!!!!!!!!!!!!???

The A's sense they're up against something special, too."We're running into a better team and they're knocking down everybody in their path," A's third baseman Eric Chavez said. "It's not frustrating, they're better than we are."

Maybe if you were batting better than .229 they wouldn't be so special.
posted by Ricky @
7:14 PM