RickyRadio
Click a Fett For
a Special Message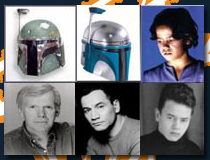 Links
Best Of My Website
Tuesday, April 29, 2008
Wow.



If the last few days are any indication as to how hot it's going to be here this summer, I'm moving to Alaska tomorrow. And not only was it super hot, but they tell me that it gets about

20

degrees hotter in the summer. What? Really? I thought I moved to Lincoln, not hell.

In other news, if you need me for the next few weeks, I'll be playing Grand Theft Auto IV. Or GTA, if you're in "the know". The funniest part about me buying GTA is that Nicki will be begging me to give her the controller so she can carjack someone and drive around town running people over and smashing into things. And you thought

I

was demented?

And finally, I've lost 12 pounds since March 8th people. 12 pounds. Lots of water, and a ton of cardiovascular exercises. Like running, jogging (I believe it's pronounced yogging) and biking.

Oh, and go A's. Who are you guys anyway?
posted by Ricky @
5:07 PM