RickyRadio
Click a Fett For
a Special Message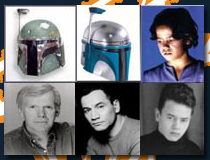 Links
Best Of My Website
Sunday, November 23, 2008
Stuff that's going on in my life right now....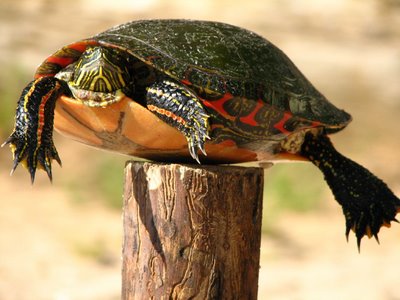 1. Nicki and I went to Carl's Jr. tonight and I ordered a number 5. Apparently I was under some sort of voodoo curse, and did not realize that a number 5 is in fact a chili-cheeseburger.

WHO IN THE H ORDERS A CHILI CHEESEBURGER?

I mean really. I totally understand the concept of a chili dog, but I don't understand, at all, why someone would want a chili cheeseburger. As soon as I opened it, I was disgusted. So much so, that I'm not going to eat the rest of the night now. I'm boycotting food because of the sheer disgustingness of the chili cheeseburger. Gross. Last time I checked, I wasn't at Weinerschnitzel. Carl's Jr. shouldn't even have CHILI on their menu.

CHILI'S doesn't even have Chili on their menu.

I'm irritated.

2. I got accepted to go to Tanzania! I will be gone for 3 weeks this summer. I hate flying, loathe traveling, not fond of working with my hands, dreading getting 21 shots for various diseases before I leave, and I get sad when I think about leaving my family for 3 weeks. However, I really feel called and led to go to Africa to serve those kids and families with my incredible acting skills (because part of the mission is doing some drama's in a Vacation Bible School setting) and helping them build things in their village. I kinda feel like Gary from Team America: World Police. "We were all out at the zoo one day, I was doing some acting, walking on the railing of the gorilla exhibit. I fell in. Everyone screamed and Tommy jumped in after me, forgetting that he had blueberries in his front pocket. The gorillas just went wild. They jumped all over his body and threw him around like a rag doll to get to those blueberries. One gorilla would throw him to another gorilla who tossed him to another. Everyone panicked and cried out for somebody to help but it was too late. The gorillas beat him to death before the zookeepers could gas them all."

3. School is going great. I'm doing well in all of my classes, and every day I am learning incredible amounts about Jesus, God, Christianity, the Bible, religion, philosophy, preaching, the church and other things. I'm also getting an idea in my head about exactly how and what type of preacher I'm going to be. Which is good because the sooner I can figure that out, the more I can focus on really honing that skill. I am looking forward to the end of the semester in a few weeks though. I'm about DONE writing papers right now. If I hear "APA" one more time from any of my teachers, I'm going to crack someone's skull.

4. I have my second interview at school on Wednesday for a position in the IT Department at William Jessup (my school). It shouldn't be too many hours, but it will definitely help us out financially. Nicki is switching practices (finally) to one closer to home with a guy she went to school with who went on one date with my sister back in the day. He's a great guy, and Nicki thinks "this is it". I hope she was talking about the practice, and not him. Hmmmm. I think I'll ask her to clarify.

5. I downloaded the HD version of The Dark Knight on Saturday. Six scenes (roughly 15 minutes) were shot with IMAX cameras. Now normally when you watch an HD movie on an HD TV, there are still those black lines above and below the picture. But those 6 IMAX scenes filled ever last pixel of my 61" TV. It was the most beautiful thing I've ever seen, and that's including the birth of my two daughters. It was the most HD my HD TV has ever looked. I can't wait to buy the actual Blu Ray, as I know it will look even better. So Dear Hollywood, PLEASE film movies in IMAX from now on because it looks absolutely incredible on an HD TV. Yours truly, Ricky.

6. Finally, I found out today that a very good high school friend of mine, Emily Stofle, is engaged to director/producer David Lynch. Emily and I were bff's for basically my entire junior year. We were really close. Then it faded a little senior year, and when we graduated, I never heard from her again. She won't even accept my facebook or myspace friend request. Maybe because I'm a dork? Maybe she's too cool for school? Maybe because we never dated and she always wanted to? In any case, she moved to Los Angeles, got some small roles in small movies, and that's how she met David. By the way, did I mention that she's 30 and he's 62?? Awwwwwwwkwwwwwarrrrrrdddddd.

7. I'll be 31 in two weeks. Officially "in my 30's" at that point. And that's all I have to say about that, Lieutenant Dan.
posted by Ricky @
8:27 PM