RickyRadio
Click a Fett For
a Special Message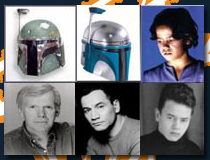 Links
Best Of My Website
Monday, May 30, 2005
having no job...



is awesome for two reasons;
1. it makes you feel completely worthless that you have skills that no one wants, and
2. you have no money coming in, so you can't afford anything.

now i trust god 100%. i know he has plans for me. it's just the time inbetween that makes things really tough. i'm just sick of taking band aid jobs that i hate, in order to get by. i want a career. i want to wake up every morning looking forward to go to work. entertaining people is what makes me tick. i want a job in front of the camera and behind it. that's what i feel god made me to do. even if i won the lottery i'd still want to work till the day i die entertaining people. im good at it. no....im great at it. keep me in your prayers to find a career, not just a job. that is all for now.
posted by Ricky @
9:20 PM