RickyRadio
Click a Fett For
a Special Message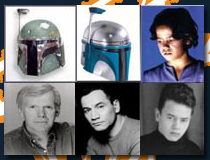 Links
Best Of My Website
Monday, February 06, 2006
This doesn't seem fair, and some other news...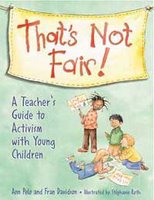 I got pulled over on July 29th, 2005. I just had my day in court, February 5th, 2006. For the sake of argument, you have to assume that the story I'm telling is truthful. Otherwise, there's no point in me even telling it.

Long story short, I'm on Peralta, first in my lane, next to a BMW Sporster, first in his lane. The light turns green. The BMW speeds off the line and gets ahead of me. About a half mile down the road he must've seen the cop behind me because he slammed his brakes on for no reason. So, I turn my blinker on, use the left turn middle lane to pass him, turn my blinker on again, and get ahead of him. The cop that was behind me turns his lights and sirens on and I'm thinking, "Good, he saw this guy speeding and then braking." Nope. The cop pulls ME over. He said

I

was speeding, and that I drove on the wrong side of the road. Etc etc etc I'll see you in court have a nice day.

So today I sit in front of the judge with the cop next to me, he explains first. That he saw me speeding then I must've gotten frustrated with the BMW

SPORTS CAR

(I'm driving my Ford Explorer, btw) and that I passed him because I was frustrated. So then I explain to the judge that I was in no way speeding, that I used my blinkers to change lanes, and the only reason I passed the guy was so I wouldn't cause an accident because I didn't want to hit him. So back and forth with the cop about our stories. Then the judge says, do you have any questions for the officer? And I said yes, "Officer, did you clock me above the speed limit with a radar gun?" The officer replies "No, I visually estimated you were going above the speed limit." So I said "I don't have anymore questions". So to my utter shock, the judge says "I find you guilty of speeding and driving on the wrong side of the road". And I say "Your honor, the officer just said he didn't use a radar gun

and

why did the BMW

SPORTS CAR

all of a sudden slam on his brakes? He was speeding". Then the judge said "My decision is final, please go have a seat."

Unfair. However instead of the original $989 the ticket was for, the judge reduced it to $200. Big deal. It's the PRINCIPLE. He didn't use a gun. And I only passed him to avoid a collision because he broke for no reason, AND I knew the cop was behind me! Why the F would I do that if I thought I was speeding and all of those other things. Whatever. The justice system has failed me today.



Other news: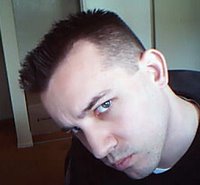 I got a haircut. It's a bit too short for my liking, but by Thursday or so it will be fine.

I am now doing a TV show called "In the Cellar". I start filming February 28th. (some of you already knew this) But what you don't know is that I also was just given a part in 2 films. Both are lead roles. One film is called "Bussing 39" and the other film is called "Hold Me".

Our house just got the popcorn ceilings removed and re-textured, and the entire house painted. The final step is the carpets. We are almost there! Once the carpets are in, Nicki and I will finally be able to unpack and furnish this bad boy! We've been living out of boxes for 2 years!

And, my daughter, if she is born on her due date, will be here in 96 days. I graduated in '96. Cool. I can't wait to meet her. She's already hecka cool.

One more thing, I posted this before, but this weekend it really sunk in and even if people don't understand it at the time, I hope and pray that they will. "How do you know when someone loves you? When they help you obey God.
posted by Ricky @
4:09 PM