RickyRadio
Click a Fett For
a Special Message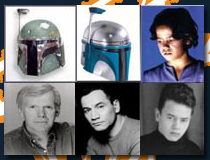 Links
Best Of My Website
Wednesday, February 22, 2006
When I woke up at 6am this morning...

My thermostat said 37 degrees. That is damn

cold

. Plus, the seats in my car are leather, so it took a good 10 minutes for my body to warm them up as I drove to the gym. Oh yeah, did I mention I went to the gym? Yeah. Yuck.

posted by Ricky @
7:36 AM