RickyRadio
Click a Fett For
a Special Message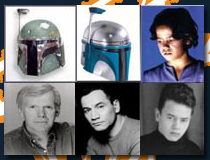 Links
Best Of My Website
Thursday, October 19, 2006
Besides working for Pump It Up Management...

I also make videos for my church. Some are humorous, some are not. For some reason, I'm particularly fond of the video I just made tonight, about single parenting. I think the song goes beautifully with the message and tone of the video, and I especially like where I faded up the music when the questions appear during the video. My favorite part is how it ends though. With the fade to white, then black, along with the end of the song.

If you're curious, the song is called "God Moving Over The Face of Water", by Moby. And you can find it on the "Heat" soundtrack.

You can view the video, here.

posted by Ricky @
9:35 PM