RickyRadio
Click a Fett For
a Special Message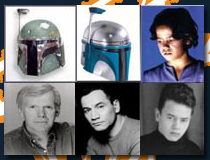 Links
Best Of My Website
Wednesday, October 18, 2006
Manual Labor.

I hate that guy. I've been working a lot lately. And I mean

a lot

. Videos, Pump It Up, being a dad, husband, Church, etc etc. I'm tired. I haven't had a vacation since Nicki and I went on our honeymoon 5 and a half years ago. I'm drained. I need a week of nothing. Just to sit on my ass and watch the ocean. Then I'd like a few days of Disneyland. Not necessarily in that order, but that's what I want.

Remember this: A person who burns the candle at both ends burns out twice as fast.

posted by Ricky @
9:23 PM