RickyRadio
Click a Fett For
a Special Message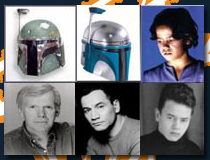 Links
Best Of My Website
Monday, April 23, 2007

I

had

a cactus. His name

was

Sticky V. He is

dead

now. I don't know how it happened. I watered him about once a month, which I thought was the norm for a cactus. Hell, I thought that watering him once a month was

excessive

, given that he was a cactus. Lately he'd been looking a little

flat

, not Kate Hudson flat, but more deflated, like someone sucked the air out of him.

Services will be today 3pm, with the viewing from 3pm to 4pm. A family spokescactus said "Sticky gave us all a reason to believe. He will be missed." A family member that wished to remain nameless has asked for the pot that Sticky dwelled in.
posted by Ricky @
9:31 AM