Not a banner day for the ol' diet....



This is day 17 of my dedicated workout routine and new diet. It's a 6-day a week workout, alternating cardio and lift days. And the diet consists of more meals, smaller portions, healthy foods. So far so good. I'm not as hardcore as say a "Mike Ward", but I've been pretty proud of myself and my ability to skip the junk food and unhealthy foods. That was, until today. It started out good, with a great workout with Jackson this morning which included some cardio along with our upper body routine. Came home and ate a banana. Then it went to hell, here's what I've had since then: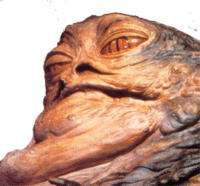 Two pieces of pizza
Two cans of Coca Cola
A slice of angel food cake
A Kit Kat bar
6 Dum Dum Lollypops
El Patio Super Nachos
El Patio Chicken Enchilada


Now if that weren't bad enough, Nicki is making a steamed cherry chocolate cake for our bible study group tonight and I know I'll have me some of that. Not to mention the fact that I'm addicted to otter pops so I'll have a couple of those too. That is all for now.