RickyRadio
Click a Fett For
a Special Message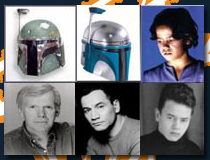 Links
Best Of My Website
Tuesday, April 24, 2007
See that little orange button underneath the tagboard? If you click it, you can subscribe to my blog and get notified everytime I update it! Like, if you had

already

subscribed, you would have gotten an email regarding this post, notifying you that another literary masterpiece had been posted. So go ahead and click that button, and subscribe. The more subscribers I have, the cooler and more important I will feel! You can also click the orange button right here in this post to subscribe! I make it so easy for you!


Subscribe to my blog!
posted by Ricky @
8:27 AM