RickyRadio
Click a Fett For
a Special Message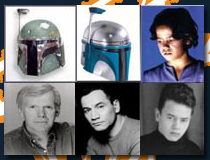 Links
Best Of My Website
Sunday, September 02, 2007
We let Kayla eat pizza by herself for the first time.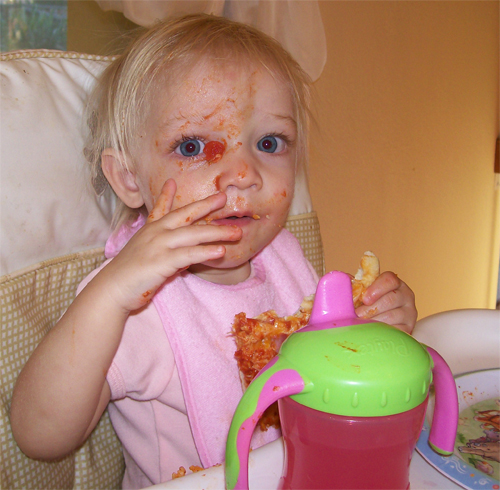 In other news, I decided to hang up my virtual cleats for All Pro Football 2K8 today. It dawned on me that I am pretty addicted to that game, probably more so than any other game I've ever played. Here's a sample of what went down today:

Me: (Turn on my XBOX 360 and get into an APF game online against someone else)

Me (About 40 minutes later): I CAN'T F*CKING BELIEVE THIS CHEAP MOTHER F*CKER. I WISH I COULD FIND OUT WHERE HE LIVES SO I COULD DRIVE OVER THERE AND KICK HIS F*CKING *SS UP AND DOWN HIS BLOCK AND THEN RIP ALL OF HIS TOENAILS OFF ONE BY ONE. F*CK!!!!!!!!!!!!!!!!!

(Followed by me pounding the couch as if it were the reason I was losing to this guy)

Kayla: (Crying. Wondering why I had to be her father.)

Nicki looks at me as if I just won the lottery and decided to give it to Bill Gates.

Me: He was using exploits! HE HAD OJ SIMPSON ON DEFENSE!!!!!!!! THAT'S NOT REAL! HE WAS ALSO SHIFTING HIS DEFENSIVE LINE IN AN UNREALISTIC WAY SO HE COULD SACK ME EVERY TIME! WAAAAAAAAAAAAAAAAAAAAAAAH.

Moments later I realized what I'd become. So I took the game out of my XBOX, gave it to Nicki and told her to go hide it. The end.
posted by Ricky @
10:00 PM