RickyRadio
Click a Fett For
a Special Message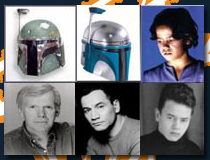 Links
Best Of My Website
Monday, August 27, 2007
The 5 Locker Room Commandments



(The word shampoo will be used for the F word in this post)

I shampooing hate being in the mens locker room at the gym. It makes me feel gross. I hate it. HATE. IT. So I am going to lay down the law right now, so I can have a more comfortable experience in the locker room. These are "The 5 Commandments of The Locker Room"

1. Do

not

look at me.
There is absolutely no reason for you to make eye contact with me. At all. Whatsoever. Furthermore, if we do accidentally

happen

to make eye contact, you need to immediately look away. Not down. LEFT, RIGHT, OR UP.

2. Do

not

strike up a conversation with me or otherwise talk to me.
Under no circumstances whatsoever shall you EVER find it necessary to talk to me. I don't care if I'm bleeding profusely and you have gauze. You do NOT talk to me. I just don't understand guys who stand around naked talking to each other about things. It's NOT okay to talk about "how good you worked out" or "how good your presentation to the board was at lunch". Put your shampooing clothes back on THEN talk about whatever you want. Standing around naked for any reason other than you are in the middle of getting dressed is

strictly

forbidden.

3. Don't fart when you're naked. And

definitely

don't fart when you're showering.
You'd think that this one was a no brainer. But I can't even count the amount of times I've heard some naked fat dude let one go in the middle of the locker room. If your clothes are on and you're on your way out of the locker room

maybe

I can see you letting one go. But to do it while you're naked, or naked and wet, is

completely

reprehensible.

4. Don't be naked any longer than you have to.
Once you're dried off, put your clothes on. Don't walk over to the sink and shave while you're naked. Don't go brush your teeth while you're naked. And don't air dry. There's just no reason to do any of that. Clothes were invented for a reason, and the locker room was definitely one of them. Take your shower, naked if you have to, dry off, then put your shampooing clothes on.

5. Do

not

stand next to me and dry off or get ready.
There's no reason, even if the locker room is jam packed with a bunch of guys, for you to be THAT close to me. You should be a

minimum

of two arms lengths away from me. Seriously. Get the shampoo away from me before I beat the shampoo out of you. Keep your distance.

Look, it would be

just as

uncomfortable if I was in a locker room full of naked girls. It's just awkward being naked while you're around other naked people. And if you're a guy, you're

not supposed

to see other guys naked. It's a rule. I understand that the locker room is a necessary evil. But I believe if you follow those 5 commandments, things will be a lot more comfortable.

posted by Ricky @
8:48 PM