RickyRadio
Click a Fett For
a Special Message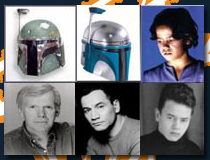 Links
Best Of My Website
Tuesday, October 16, 2007
We are FINALLY home.



This is the most tired I've ever been in my entire life. And yet, I just cannot bring myself to go to bed at 6pm. Maybe it's because I think I'm a tough guy or something, or maybe it's because I feel like I have so much to catch up on from being in the hospital with Brielle the last 5 days.

Nicki and I got to the hospital Thursday night, so when we left this morning, we were on day 6. All of my nights and days are completely messed up in my head right now, but here are a few of the high and lowlights that I can remember:

Brielle being born was the most emotional thing I've ever been through. And seeing her actually be born was incredible. I didn't actually see Kayla being born, because of the way the delivery went with Nicki. And for those who know the story, you know what I'm talking about. So this was actually the first time I'd seen a delivery. It's emotional. I am so lucky.

Nicki and I got into two arguments during the insomnia-5-day-marathon that encompassed Brielle and her Jaundice. Why bring that up? Well, because neither one of us remember what we were arguing about. We can only remember being upset with each other. It's hard being in a room smaller than a walk-in closet for 5 days by yourself, let alone with your newborn in a lightbox undergoing jaundice treatment, and your wife who just gave birth hours before. It was a trying experience. The dark bags and circles under my eyes are so prominent that it looks like I'm wearing eyeshadow after getting stung by a bee.

God was on my side for the parking though. Every single time without exception, and we're talking at least 15 times that I had to park my car after leaving the hospital, a spot would either be open, or someone would just be pulling out right in the front row, as close to the hospital as you can get. Mine and Nicki's parents had to park a block away at times.

I fell asleep on the first night with Brielle in my arms, before she had to start the treatment. That was pretty special. I don't get to do that with Kayla because anytime I put her in my arms, she thinks it's playtime. Which is fine. I like her. We can play.

The 3rd time (and correspondingly the 3rd day) in a row that they came in to tell us Brielle's Jaundice level hadn't gone down and we were going to have to stay the night, was like the knockout punch in a heavyweight fight. I couldn't keep it together anymore. Maybe it wouldn't have been so difficult to accept had I gotten more than 3 seconds of sleep in the previous 3 nights, but that was hard.

On the flipside of that, when the doctor came in this morning to tell us we could go home felt like someone told us we'd won the lottery. I packed that hospital room faster than (some clever comparison of speed that I can't think of right now because I'm not even aware I'm writing this).

Yesterday I had to fill out a form at the hospital and I forgot my name. Then once I remembered my name, I forgot how to write the letter "S". I had to get a separate piece of paper and practice first. I drew a 5 first. Seriously. That's how drained I am. Also on Sunday I woke up in the middle of the night and had no idea where I was, or what the name of Nicki, Kayla or Brielle was. I was totally discombobulated. Wow, spellcheck didn't underline discombobulated, but it underlined spellcheck. Now THAT is irony.

Anyway, if you'd like to see the pictures that were on this page, click here. I moved them. I'll post more pictures at some point in the next day. But I think I'm going to go lay on the couch right now and fall asleep watching Transformers.

To all of you who knew the situation and prayed the whole time, a MILLION thank you's. Brielle is the picture of perfection now. Home. Safe.
posted by Ricky @
6:03 PM