RickyRadio
Click a Fett For
a Special Message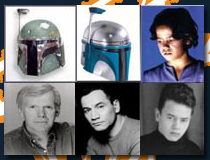 Links
Best Of My Website
Wednesday, February 20, 2008
I would not be surprised if I have mono right now.

I've been going to bed at 8pm every day for the last 3 days, and I STILL feel like a truck hit me. I've never been this worn down in my life. Do I have mono? Probably not. But from what I've read, it sure seems like I have all of the initial symptoms.

If you need me, I'll be sleeping.

posted by Ricky @
4:58 PM