RickyRadio
Click a Fett For
a Special Message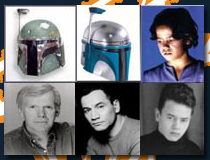 Links
Best Of My Website
Wednesday, January 30, 2008
Welcome Back.

For about the last 8 months or so, I'd noticed that my monthly hits on this website had drastically decreased. I began to contemplate my life, and wonder what I had done in order to rub so many people the wrong way. I began feeling sorry for myself. I began to question why I was even born. Was it because I had become so good looking that other people felt intimidated? Was it because I can basically just look at Nicki and get her pregnant? Was it because I started complaining about my job? Was it because Matt Smith came out of the closet? I had no clue. I mean how did I go from over 3000 unique hits a month, to just under 1000 in the blink of an eye?

I had always wondered why at Pump It Up (my old job), if someone used Internet Explorer to try and see my website, it got a page cannot be displayed message. I just assumed that it was a setting that the other guy in IT had on our server, that didn't allow some websites to get through. But then a few of my friends (some being in other parts of the country) started emailing me saying they couldn't get to my website either. So I did some research and realized that about 8 months ago I changed some code on my website, and when I did that, it must have caused some errors in Internet Explorer. So now I've changed the code back, and I think it's working just fine.

If you're on my website for the first time in months because it wasn't working for you before, please let me know in the comments section of this post. Thanks!

posted by Ricky @
8:57 AM