RickyRadio
Click a Fett For
a Special Message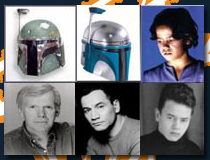 Links
Best Of My Website
Sunday, April 29, 2007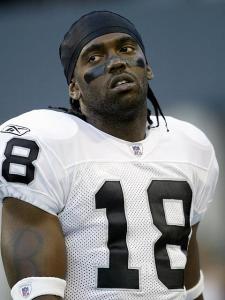 Character.

Nope. That picture of Randy Moss and the word "character" do not go together. Unless you're speaking about "character" in terms of how not to act.

I was watching the NFL draft this weekend. Sunday morning before day two of the draft started, the Raiders (the leagues worst team) traded Randy Moss, one of the games best wide receivers (when he feels like it) to probably the best overall teams in the league, the New England Patriots. The trade wasn't that shocking, considering that for weeks it had been speculated about on ESPN and other sports shows.

The part where I lost all respect for Randy Moss was when he told ESPN regarding the fact that he is now on the Patriots, "Now that I'm on a good team, the world is going to see what kind of player I am and what kind of character I'm made of". That's the problem. Character isn't developed when things are going right. You don't develop character by getting your way after making it miserable for the people around you when things are going bad. Character is developed when you're down in a ditch and you have no where else to go but down. Character is developed when your situation is horrible and you have to suck it up and be a leader or make the best of things.

I don't know how to close out this post, I have a lot more to say about Randy Moss and "character", but I think I've made my point.

In other news completely unrelated, my father-in-law told me that "left-handed" comes from the latin word for "sinister". I wonder if he was trying to let me know how he feels about me??

posted by Ricky @
4:04 PM