RickyRadio
Click a Fett For
a Special Message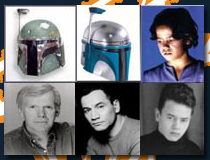 Links
Best Of My Website
Wednesday, September 05, 2007


Ricky:
I'll take "Games Your 16-month Old Daughter Will Think Are Funny" for $2000 Alex.

Alex:
ANSWER: She will get a huge kick out of it, and most likely keep trying to do it again and again.

Ricky:
What is "Come up to you when you're not looking or least expect it and hit you in the balls really hard?"



Alex: CORRECT.



posted by Ricky @
7:05 PM