RickyRadio
Click a Fett For
a Special Message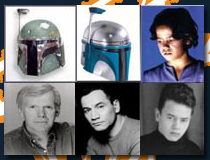 Links
Best Of My Website
Tuesday, October 23, 2007
Dear Mrs. Smith,



You're right. And just yesterday I was thinking to myself, "You're doing a lot of complaining on your blog lately. Lock it up.". So without further ado, (which is an idiom for "without anymore delay") here are some things I really LIKE right now. In no particular order:

The way Kayla is with Brielle.
Brielle's little baby breath.
Halo 3
Having my house in a

mostly

clean state.
The new season of The Office
My Church
My Family
That it's starting to get dark out around 5:30
Mornings that Kayla wakes up with me and we get to hang before I leave for work.
Thinking about living in Lincoln
Football season is in full swing
My little sister Cydney
That my arms are sore from working out yesterday

I'm wrapping this up now because I have to leave for work. I'm tempted to go for the easy joke here and say how much I hate that I'm about to go to work, but I won't.
posted by Ricky @
7:10 AM