RickyRadio
Click a Fett For
a Special Message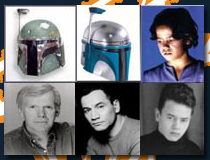 Links
Best Of My Website
Tuesday, December 26, 2006
and now, a poem i wrote in 1997...

through the whispering clouds
the moon shines down
illuminating the still quiet night
as the trees sway back and forth

i can see every drop of rain
and feel the sensation on my body
i stand alone looking out to the heavens
i reach out to touch what isn't there

the silence is deafening
i cover my ears to muffle nothing
humbled by my surroundings
the night and i become one

my vision is becoming clear
the sounds i hear make sense
i breathe in the fresh air
because this is my drug of choice

im growing older in my mind
the birds fly over my head
the darkness lights up the night
i can see beyond the distance

the leaves begin to drop
and the earth breaks their fall
the rain has washed the ground
leaving only myself as a witness

the warmth is moving through my body
my feet are dry where i stand
i can hear myself think
and yet i cant move a muscle

the sun begins to rise
and the earth comes alive
i dont understand the morning
it has taken my only friend away

ricky borba. 1997

10 years later, i realize how pathetic and lame this is.

posted by Ricky @
10:11 PM
Thursday, December 21, 2006
This is pretty much the busiest holiday season for me ever...

Today is December 21st I think. Hold on while I check my phone... Yup. See, I don't even know what the date is anymore. I have been working so much lately, and working after work, and working on the weekends, and being a dad, and etc etc. I'm tired. Run down. Beat. Exhausted. Drained. I've done about 2 hours of Christmas shopping total. (Thank God for the ability to shop on the internet 24/7, or I would be

really

screwed) Tomorrow I'm spending the entire day shopping with Mike Ward and Dan Weinmann. The only reason I put their last names is because I know a few of my old high school buddies read my website and I didn't want them wondering if that's indeed who (whom?) I meant.

I hope that tomorrow gets me in the spirit of Christmas. But that's my entire point. What exactly

is

the spirit of Christmas anymore anyway? Sure I can give you the canned Christian answer I've been taught, and that I try to live, which is the birth of Jesus, and the celebration of that event. But lets face it, it's really become something very different altogether. When people are waiting in line for weeks to buy a Playstation 3, only to sell it at triple the cost on Ebay (ha ha suckers, you can't

give

those things away right now) along with stories of people getting mugged in mall parking lots and things like that, you really have to wonder what exactly it is we're celebrating? I can honestly say that I've been so busy lately that I haven't had time to go pee in peace and quiet, let alone truly sit down and contemplate the fact that this is the celebration of my Lord and Savior's birth. (albeit scholars say his birth was more likely in the Summer, than in December) I'm just as guilty as anyone, for getting involved in the hustle and bustle of the of Christmas, the shopping, the planning of which family members to see at what time, making sure I had enough vacation saved up to take the next 12 days off, etc etc. (By the way a song called "Dirge" by "Death in Vegas" just came on. If you haven't heard it, I suggest you download it)

Nicki was supposed to have started working as a Chiropractor in her own office in October, with a secured salary and plenty of other sweet perks. Unfortunately that deal fell through at literally the 11th hour, and Nicki has not been able to find a job since. She's going to start looking again after New Years, so if you're the praying type, please pray that she finds something immediate, and in a place that she will love going to every morning. (go ahead, be specific with your prayers, it works) My point for bringing this up is that it is

so

easy to let yourself get caught up in the fact that you "don't have enough money" for Christmas, or that "I wish I could get that one thing, but I can't afford it" mindset. When the truth is, is that really, none of that matters at all. When you die, you don't get to take anything with you, so I'm trying to train my mind into the mindset that I need not be worrying about such things anymore. But you know what? It's hard. Damn hard. I really wanted an HD TV for Christmas, and I'm just going to say that I'm 99.9% sure that I'm not getting one. Oh well, time to start making a list for next years Christmas, right?

posted by Ricky @
8:38 PM
Thursday, December 14, 2006
I own a lot of DVD's....



i wonder how long it would take me to watch all of the dvds i own. lets just say i have 450. lets say they're all an average of 2 hours. thats 900 hours. divided by 24 hours in a day is almost 40 days exactly. 40 days of non stop movies. lets say you slept 8 hours of those days, thus cutting the actual time you could watch movies into 16 hours. but, lets throw in another 1 hour to shower, eat, and whatever else, per day. now we're down to 15 hours a day. 60 days. 60 days to watch all of those movies. i wonder if my eyes would bleed.
posted by Ricky @
8:43 PM
Wednesday, December 13, 2006
Merry Christmas from the Borba's! (Click the pictures to see the bigger versions)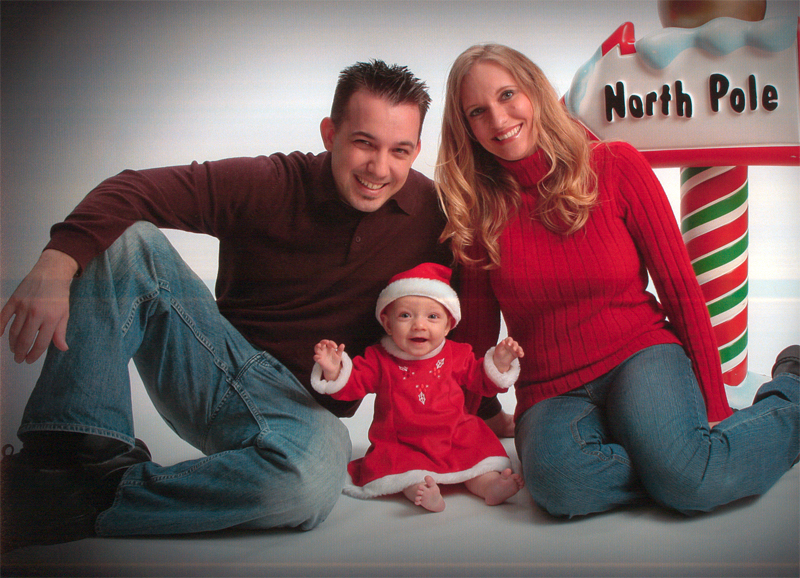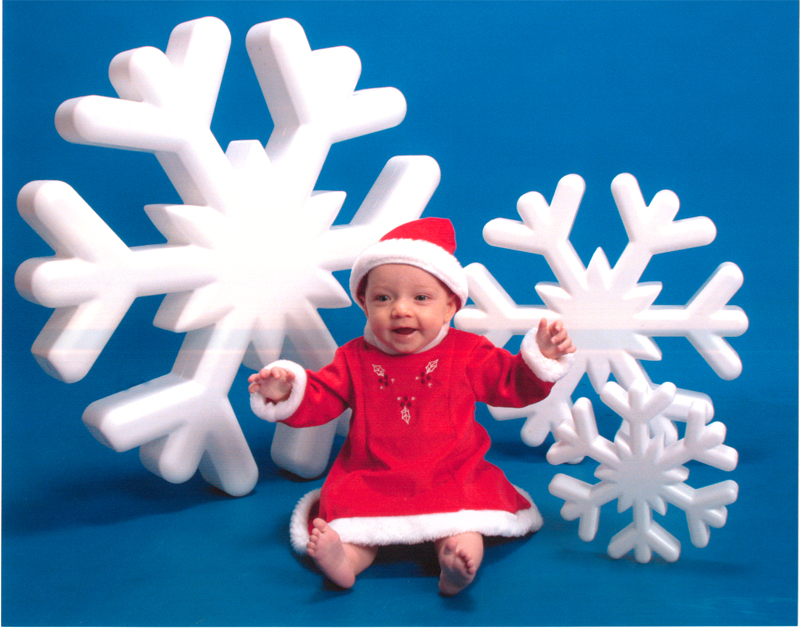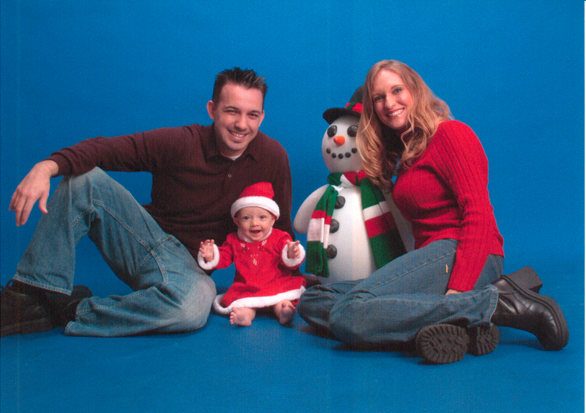 posted by Ricky @
8:01 PM
Tuesday, December 12, 2006
Texas FTW??
Blind may get right to hunt
AUSTIN
The blind will be able to go hunting if a Texas Bill becomes law.
They would have to be accompanied by a sighted hunter, who would help to guide their shots, and carry proof that they were legally blind. The law will also allow them to use a laser sight — a device forbidden to sighted hunters.
Edmund Kuempel, a State Representative, who introduced the Bill, said: "This opens up the fun of hunting to additional people, and I think that's great." The Texas Parks and Wildlife Department, which regulates hunting, has no definition for what constitutes a legally blind hunter. The Bill would give it until January 1, 2008, to come up with a definition.
Texas enjoys a reputation for outdoor sports and is where Dick Cheney, the US Vice-President, accidentally shot a friend in the face while hunting for quail this year.
posted by Ricky @
2:02 PM
Monday, December 11, 2006
Kayla's first word is........

Mama!!!
posted by Ricky @
7:12 PM
Thursday, December 07, 2006
I don't know why my blog keeps posting the same thing twice. Sorry.
posted by Ricky @
9:29 PM
You ever broke a Puerto Rican dudes arm for sweatpants money?
posted by Ricky @
11:09 AM
Wednesday, December 06, 2006
It's my birthday today. 29. Last year of my twenties. I'm going to take some acid now. Thanks.
posted by Ricky @
12:05 AM
Monday, December 04, 2006
Mega Man VS. Donkey Kong




posted by Ricky @
8:07 PM
Saturday, December 02, 2006
OMGLOLWTFBBQ!! Download the movie I shot with Todd Bridges!! RIGHT NOW!!

I was on this bit torrent website that I frequent, looking for a movie to "rent" for tonight when low and behold the movie I am in with Todd Bridges is on there!!!! I ALMOST FAINTED! Please go there and download it, and watch me die!!!! RIGHT NOW!!

http://www.filelist.org/details.php?id=23147

posted by Ricky @
8:05 PM