RickyRadio
Click a Fett For
a Special Message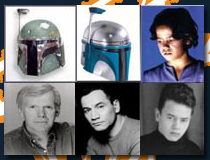 Links
Best Of My Website
Tuesday, January 31, 2006
I love Super Bowl week.

It seems that every channel has something about the Super Bowl on it. Although I would have liked to see the Colts in it, I'm still excited about the game. Pittsburgh and Seattle are the two best teams in the league right now, but I fear that the game could turn into a "control the clock" run the ball type game. But, I'm one of those guys that likes the commercials.

The only thing I don't like about this time of year, is that after Super Bowl week, the NFL plays perhaps the worst "game" of the year. The Pro Bowl. It's pathetic. No one tackles anyone, they do interviews on the sidelines every 10 seconds. It's unbearable.

And, I HATE the NBA.

posted by Ricky @
9:23 PM
Sunday, January 29, 2006
In other news....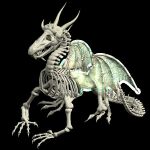 It took me a day and a half, but I finally beat the bone dragon boss on level 6 in Ninja Gaiden black. I was out of magic, so I couldn't refill my life when it got low. I came THIS CLOSE to beating him like 10 times before I finally got the best of him. I thought you all should know.

Also, I'm watching Ebert and Roeper right now. What the hell is going on with Ebert? His voice is sickly, and he still has a chubby face even though he's lost a lot of weight. Eeeeeeerie.
posted by Ricky @
6:48 PM
Prodigy - Firestarter
This is what got me hooked in the summer of '97. Man I love bit torrent!!



posted by Ricky @
5:33 PM
Sunday, January 22, 2006
Matt Smith eat your heart out....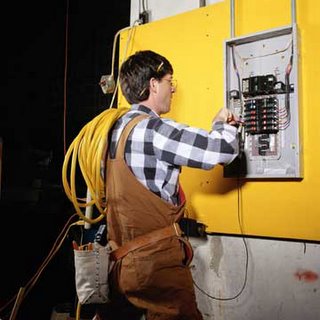 I changed the light switch in my bathroom tonight. I had to use a screwdriver and everything. The old one didn't work anymore. So I'm pretty sure that qualifies me as an electrician.

In other news, the lovely Kimberly Elizabeth plucked and shaped my eyebrows for me today. I'm looking good.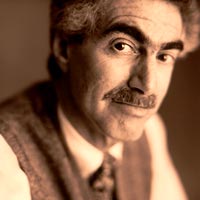 posted by Ricky @
9:44 PM
Saturday, January 21, 2006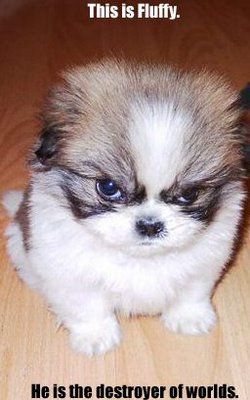 posted by Ricky @
8:40 PM
Friday, January 20, 2006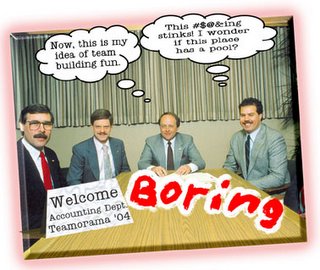 If you need me, I'll be here all night editing a video. Right here in this chair. It's going to be the most boring webvideocast ever. But leave me a comment or two k? K.



And, I hate my tagboard.
posted by Ricky @
5:52 PM
Thursday, January 19, 2006
GUESS WHO'S BACK ON TV?!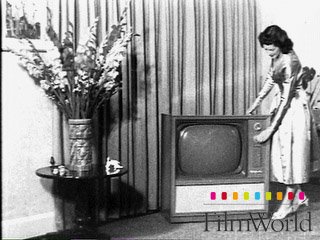 ME BABY. ME.

I just met with the producer of the show "In The Cellar". They cast me as Ron, the smarmy salesman. I'm so excited I could puke. We start shooting in February right here in the city of Fremont.

Errybody in the club gettin' tipsy......

posted by Ricky @
5:11 PM
Tuesday, January 17, 2006
I'm meeting with a producer who's shooting a movie here in Fremont, believe it or not. It's called "The Cellar", and the shoot is February 28th. She likes me, so wish me luck!!!!!!! I'd be playing a sleazy con-man. Keep your fingers crossed for me!!
posted by Ricky @
8:51 PM
Hey everyone,

A lot of people have been asking me lately what Nicki is looking like these days. So I took a few pictures and made this. Click on it to make it bigger. Enjoy. :)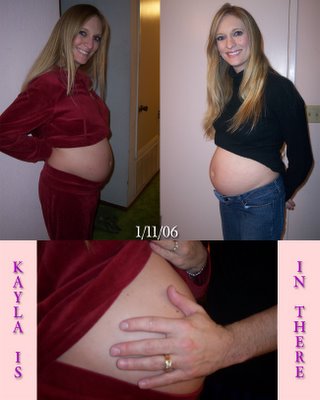 posted by Ricky @
5:40 PM
Wednesday, January 11, 2006
Because I'm secure in my manhood.


posted by Ricky @
9:22 PM
Ummmmmm??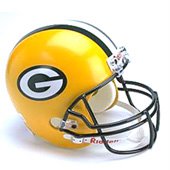 So I just read that the Green Bay Packers hired 49ers offensive coordinator Mike McCarthy as their new head coach. While I am a huge 49er fan and hate to slander my own team, you have got to be kidding me. The 49ers offense was the WORST in the NFL. It was anemic. And while I am a believer in "the players play and the coaches coach", our offensive philosophy was downright pathetic. Good luck, Packer fan. I'm sure you'll be looking for a new head coach in two years. That's ridiculous. Oh, and if you're reading this Brett Favre, RETIRE.

posted by Ricky @
8:26 PM
Tuesday, January 10, 2006
For the record....

1. My eye hurts.
2. I think my face looks fat.
3. I'm still getting over being sick.
4. My daughter will be born in about 4 months from now.
5. I haven't watched a Star Wars movie since November
6. I won't ride horses or motorcycles
7. My cell phone number is 938-7878 and someone who has the number 978-3838 called me today on accident.
8. Lately I've been really thinking about really giving acting a real serious chance again, really.
9. I made a video for church that I LOL at everytime I watch it.
10. The last 3 times I put a picture of myself on hotornot.com they all ended up with 9.9 as the rating. The picture I put on last week is currently at a 9.3 after 200 votes. Not good.
11. I need to start working out again, but I hate waking up early and I hate working out even more than I hate waking up early.
12. I was mad at my friend today so I called him a bastard. His response to me was "How can I be a bastard when my dad is still alive?" So I went and murdered his dad then called him back and "Now you really are a bastard, bastard".

posted by Ricky @
9:06 PM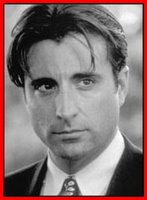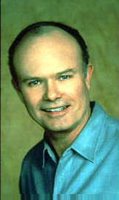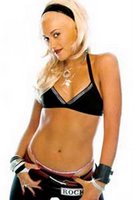 What do all 3 of these celebrities have in common?

They were all in my dream at various points last night. Andy Garcia was the first one. We were on the top floor of a hotel, at some meeting or something. He was kind of standing off by himself a little bit, so I went over to him and asked him how to break into the acting business. I remember in my dream I told him "I'm full of charisma and talent, I just need a chance to prove it". I don't remember what he said, other than he was walking away from me as he said it.

Next was Gwen Stefani. She was at my gandparents house eating breakfast with them and myself. We started talking, and I told her to tell her husband Gavin, that I really liked his performance in "Constantine". Then she looked up at me and said "Didn't you hear? We got a divorce." So then I said without hesitation "Well if I would have known that I would have started hitting on you a lot sooner." Then I walked behind her, started rubbing her shoulders and kissing the back of her neck.

The final celebrity was Kurtwood Smith. He's the dad from That 70's Show. We were sitting at someones house drinking coffee, and my wife came in the room. She sat down and I said "Hey this is Kurtwood. He was the badguy in Robocop that blew a hole in Robocop's head". Then Nicki and him started talking and she was telling him that she didn't know him from anything. Then she said "I think your name should be Raul, not Kurtwood." He laughed.

Other than that, I'm pretty sick right now. I woke up hacking up a lung. So that's fun.
posted by Ricky @
9:16 AM
Wednesday, January 04, 2006
OKAY!

The new design is done! I didn't like the wordpress design so much, so I went back to what Matt had originally done in the first place. Let me know how you all like it. Thanks!
posted by Ricky @
9:35 PM
Sunday, January 01, 2006
Yes I'm fully aware I haven't posted anything in a week, and that the last few things I've posted aren't up to my normal standards. But the holidays are busy, and I really haven't had much to write about. Happy New Year.
posted by Ricky @
5:47 PM