RickyRadio
Click a Fett For
a Special Message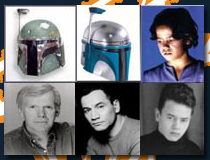 Links
Best Of My Website
Tuesday, February 28, 2006
I had never heard the song...

"Freebird" until I watched "Elizabethtown" last week. Now I've heard it like 10 times. In other news, I keep dreaming that I can't and or didn't graduate high school. And the past two nights I've dreamt that my brother Steve died.


posted by Ricky @
3:33 PM
Saturday, February 25, 2006
If you're not a nerd, skip this post...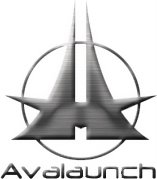 I got my XBOX modded last night! Complete with every single game from every single gaming console! (with the exception of ps2, xbox360 and gamecube). What that also means is that my XBOX is now on my network at home here, so anything on my computer in terms of media (pictures, movies, etc etc) can now be seen and played and listened to on my XBOX. There's so much more cool stuff about the mod that I don't even know about yet too!

In other news I seem to have borked my CD-ROM and DVD-ROM drives. If I login to safe mode, or under Nicki's screen name, everything works fine. But putting a disc into either one of those drives under my login rewards me with nothing. The CD won't load. Sometimes after about 15 minutes it finally loads the CD or DVD, but that's once every 10 times or so. Any suggestions would be greatly appreciated.

posted by Ricky @
10:25 AM
Wednesday, February 22, 2006
America Sucks.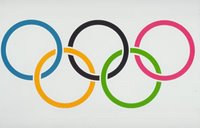 In the olympics. Bunch of me me me athletes, teams assembled with players that couldn't give a rip to be there anyway, and everyone is full of excuses when they lose. We're pathetic. Our representatives in the olympics are a bunch of whiny, what have you done for me lately, its the other guys fault, I don't even care if I lose, I'll just enjoy my 15 minutes of fame right now, unappreciative jerks.

And seriously, curling? How is that a sport? I can't wait for the olympics to be over so I can watch SNL and The Office again. Thank God they are only every four years.

posted by Ricky @
9:23 PM
2 Years ago my sub woofer blew out...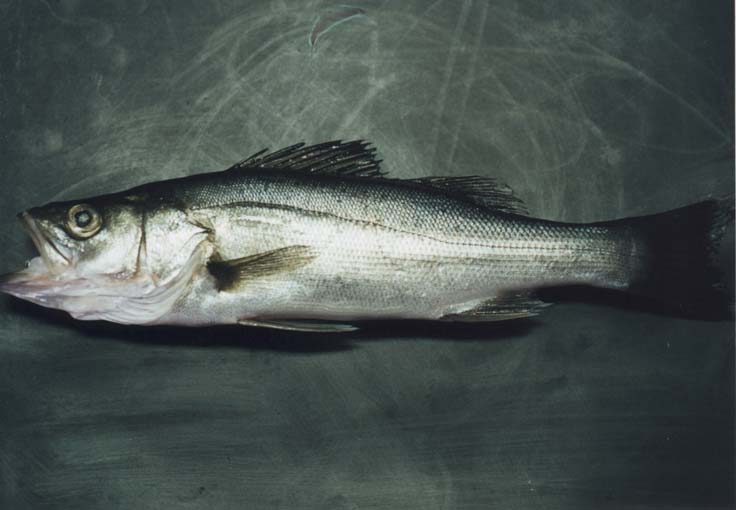 So I jimmy rigged a temporary (2 year) replacement speaker for it. However last week I found my sub woofer on ebay for $2.71. I love Ebay. It makes me want to cuss sometimes. Like, I fucking love ebay. So I got my new sub woofer today and hooked it up. If you're my neighbor, sorry about the next few hours of loud music followed by Star Wars Episode III.

Bonus points if you can figure out why I chose that picture to accompany this post.

posted by Ricky @
5:31 PM
I start filming on the television show next week...

And my first line is:

RON
"What's the rumpus party people?!"
posted by Ricky @
8:33 AM
When I woke up at 6am this morning...

My thermostat said 37 degrees. That is damn

cold

. Plus, the seats in my car are leather, so it took a good 10 minutes for my body to warm them up as I drove to the gym. Oh yeah, did I mention I went to the gym? Yeah. Yuck.

posted by Ricky @
7:36 AM
Monday, February 20, 2006
I went to a new Chinese buffet place for dinner tonight...

I took these pictures with my step-mom's cell phone. And I kid you not, these are exactly how the tags for the food are written. I did not doctor these photos at all. This stuff is too good to be true! This place had it's grand opening two weeks ago. I can't believe no one has mentioned this to them.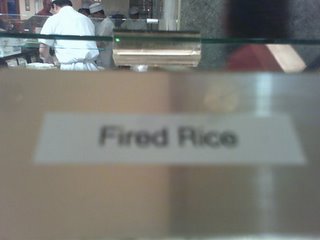 Everything that was supposed to say "fried" said "fired".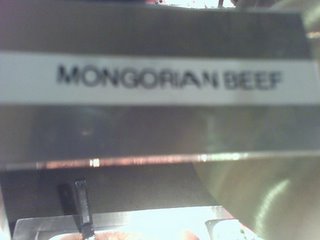 And yes, that says MongoRian. If I need to explain why that is funny, then something is wrong with you.
posted by Ricky @
7:19 PM
Sunday, February 19, 2006
I'm watching....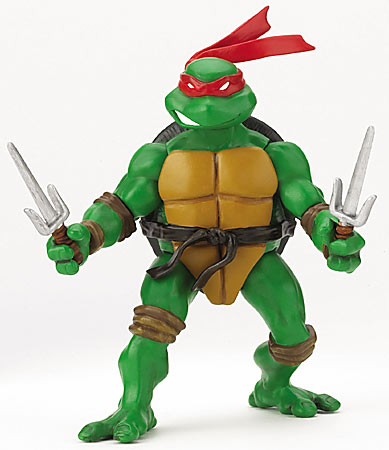 Teenage Mutant Ninja Turtles, The Movie. I downloaded it. And about 10 minutes into the movie, I remembered that when I was 12 and saw this at the theater, it was my grandparents who took me to see it. Just me and my Grandma and Grandpa. I love them with all my heart. They have the type of marriage and love for family that I aspire to have. I'm very lucky to have them.

posted by Ricky @
7:39 PM
Thursday, February 16, 2006
Philippians 4:8-9 (New Living Translation)
8And now, dear brothers and sisters, let me say one more thing as I close this letter. Fix your thoughts on what is true and honorable and right. Think about things that are pure and lovely and admirable. Think about things that are excellent and worthy of praise. 9Keep putting into practice all you learned from me and heard from me and saw me doing, and the God of peace will be with you.
posted by Ricky @
7:35 PM
Wednesday, February 15, 2006
It occured to me today that......

Not everyone knows that you can comment on these posts that I leave. See at the bottom where it says "0 comments" or "x number of comments", you can click that and leave me a comment on what I've posted. So please, do that! I enjoy reading them. Thanks!!

posted by Ricky @
7:53 PM
I'm having an extremely hard time...

Getting motivated to get back into the gym. I just hate waking up early, and I don't feel like working out after working all day. So, I've come up with the only other reasonable solution and alternative there is. Crystal Meth. Now before you think I'm crazy, look at the pictures of those two people. They look pretty damn good for having done a lot of meth. If I only do meth for like month, I'll be set. I'll definitely slim down.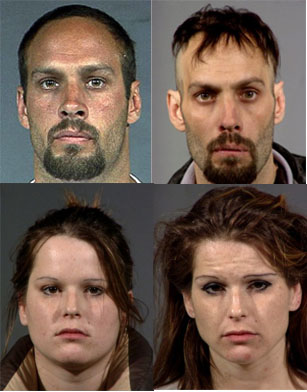 Also, in addition to my "tell me if this sounds like I'm hanging up on you" way to end a phone call, I came up with a new one today. You must have a radio nearby however. But if you wan't to get off the phone with someone and you have to make it sound urgent, slowly turn up your stereo and say "oh crap, the radio is getting louder, i gotta go".


posted by Ricky @
12:34 PM
Happy Passing of STD's Day, everyone...

Female Asian Driver, I just don't understand you...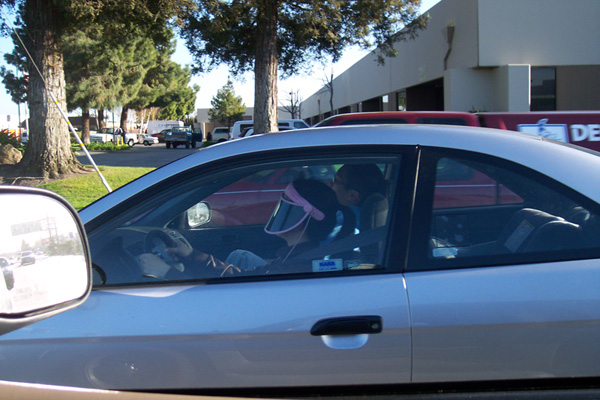 I was driving home from work today when I looked over and saw that. I thought to myself "man i wish i had my camera". And you know what, I did. I had left it in the car from the other day when I went to buy a battery for it. So I took that picture (at 40 m.p.h.) I don't understand why asian female's wear those things. It's beyond ridiculous. Seriously, you look ridiculous.

If you like the music I like, and lets face it, you do, you should listen to these three songs that I've currently been playing over and over again. The first two are alternative songs, and the other one is by Ferry Corsten. I have a 7 minute version of that song if you're interested. It's awesome.

HIM - (Rip Out) The Wings Of A Butterfly.mp3
Hard-Fi - Cash Machine.mp3
ferry_corsten-fire_(radio_edit).mp3

Prodigy is coming to the U.S. in March. I'd like to go see them. So if you want to buy my plane ticket to either N.Y., Washington D.C. or Miami, let me know. Thanks!

And here's a very recent picture of Nicki for those of you who keeping bugging me about putting more pictures of her as she is pregnant.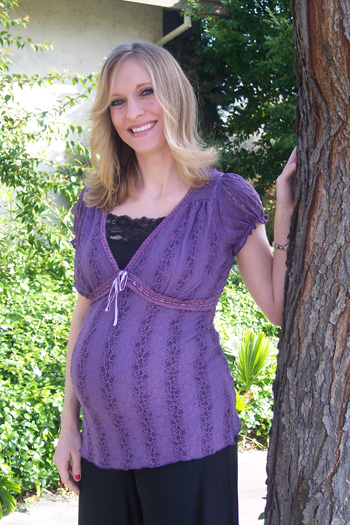 P.S. I woke up this morning and shaved my face. I don't know what the hell I was thinking. Sorry.

P.P.S. St. Johns in Sunnyvale makes the best hamburgers and french fries on this planet. If you ever want to go to lunch with me to St. Johns, let me know. I'll buy.

posted by Ricky @
4:33 PM
Monday, February 13, 2006
February 13th 2006....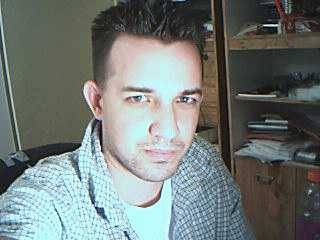 Dear Diary,

I'm growing out my beard and moustache.

Your Friend,

Ricky Borba

posted by Ricky @
9:13 PM
I watched...

Elizabethtown last night. Beautiful movie. I like Cameron Crow as a director a lot. Jerry Maguire, Vanilla Sky, Almost Famous. The guy makes good movies. And I really liked a lot of the camera angles he used. Beautiful film. You should watch it. There is an awful lot of similarities between Orlando Bloom and Kirsten Dunsts' characters and my own life. Especially the stay up all night and talk on the phone stuff. Made me smile. <3

Also, in doing my bible study this morning, I came across these verses from 1st Timothy Chapter 1. They definitely apply to me. Do they apply to you?

15

This is a true saying, and everyone should believe it: Christ Jesus came into the world to save sinners--and I was the worst of them all.

16

But that is why God had mercy on me, so that Christ Jesus could use me as a prime example of his great patience with even the worst sinners. Then others will realize that they, too, can believe in him and receive eternal life.

17

Glory and honor to God forever and ever. He is the eternal King, the unseen one who never dies; he alone is God. Amen.

Hope you have a super great Monday. kthnxbye.

posted by Ricky @
9:04 AM
Sunday, February 12, 2006
With what I believe about myself.....

If you would have told me that at 28 I'd be installing phones and working on computers, I would have laughed at you. One word to define my life so far: disappointing. Have a nice day.

posted by Ricky @
6:09 PM
Friday, February 10, 2006
Still in shock.

I almost died yesterday. And if it didn't end up killing me, I would have been crippled for the rest of my life. I had kind of forgotten about it yesterday after it happened(it happened in the morning) and then last night right before I fell asleep, right during that moment where you are just about to sleep, I jumped up in bed and started breathing fast because I had remembered. Thank God God likes me.

posted by Ricky @
6:12 PM
I loved my myspace layout...

The only reason I changed it was because something happened and everything got messed up. It didn't look right in IE or Firefox anymore. :(

posted by Ricky @
2:38 PM
Wednesday, February 08, 2006
Horror Pic Flix. Hit play flix!!


posted by Ricky @
4:24 PM
We are all going to die.

It's February 8th, and it's 80 degrees outside.
posted by Ricky @
3:47 PM
Tuesday, February 07, 2006
Todd Bridges is going to slit my throat today.

Yesterday evening I got a call from a friend of mine who is working on a movie in San Francisco. One of the actors they had lined up wasn't going to be able to make it today, so he called me and said they are looking for someone with my build, that will play a correctional officer that is on the receiving end of a Todd Bridges throat slashing. Of course I said yes. I've already met Gary Coleman, so now I will complete the Diff'rent Strokes puzzle today. I have no idea what the movie is called. But, we're shooting on the USS Hornet in Alameda. I have to leave now. Bye!

posted by Ricky @
6:36 AM
Monday, February 06, 2006
This doesn't seem fair, and some other news...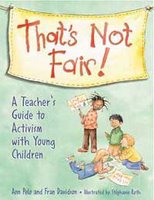 I got pulled over on July 29th, 2005. I just had my day in court, February 5th, 2006. For the sake of argument, you have to assume that the story I'm telling is truthful. Otherwise, there's no point in me even telling it.

Long story short, I'm on Peralta, first in my lane, next to a BMW Sporster, first in his lane. The light turns green. The BMW speeds off the line and gets ahead of me. About a half mile down the road he must've seen the cop behind me because he slammed his brakes on for no reason. So, I turn my blinker on, use the left turn middle lane to pass him, turn my blinker on again, and get ahead of him. The cop that was behind me turns his lights and sirens on and I'm thinking, "Good, he saw this guy speeding and then braking." Nope. The cop pulls ME over. He said

I

was speeding, and that I drove on the wrong side of the road. Etc etc etc I'll see you in court have a nice day.

So today I sit in front of the judge with the cop next to me, he explains first. That he saw me speeding then I must've gotten frustrated with the BMW

SPORTS CAR

(I'm driving my Ford Explorer, btw) and that I passed him because I was frustrated. So then I explain to the judge that I was in no way speeding, that I used my blinkers to change lanes, and the only reason I passed the guy was so I wouldn't cause an accident because I didn't want to hit him. So back and forth with the cop about our stories. Then the judge says, do you have any questions for the officer? And I said yes, "Officer, did you clock me above the speed limit with a radar gun?" The officer replies "No, I visually estimated you were going above the speed limit." So I said "I don't have anymore questions". So to my utter shock, the judge says "I find you guilty of speeding and driving on the wrong side of the road". And I say "Your honor, the officer just said he didn't use a radar gun

and

why did the BMW

SPORTS CAR

all of a sudden slam on his brakes? He was speeding". Then the judge said "My decision is final, please go have a seat."

Unfair. However instead of the original $989 the ticket was for, the judge reduced it to $200. Big deal. It's the PRINCIPLE. He didn't use a gun. And I only passed him to avoid a collision because he broke for no reason, AND I knew the cop was behind me! Why the F would I do that if I thought I was speeding and all of those other things. Whatever. The justice system has failed me today.



Other news: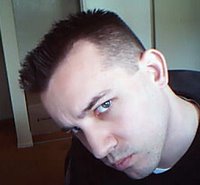 I got a haircut. It's a bit too short for my liking, but by Thursday or so it will be fine.

I am now doing a TV show called "In the Cellar". I start filming February 28th. (some of you already knew this) But what you don't know is that I also was just given a part in 2 films. Both are lead roles. One film is called "Bussing 39" and the other film is called "Hold Me".

Our house just got the popcorn ceilings removed and re-textured, and the entire house painted. The final step is the carpets. We are almost there! Once the carpets are in, Nicki and I will finally be able to unpack and furnish this bad boy! We've been living out of boxes for 2 years!

And, my daughter, if she is born on her due date, will be here in 96 days. I graduated in '96. Cool. I can't wait to meet her. She's already hecka cool.

One more thing, I posted this before, but this weekend it really sunk in and even if people don't understand it at the time, I hope and pray that they will. "How do you know when someone loves you? When they help you obey God.
posted by Ricky @
4:09 PM