RickyRadio
Click a Fett For
a Special Message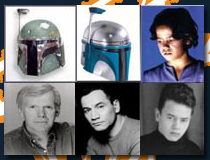 Links
Best Of My Website
Thursday, March 30, 2006
I felt like putting up a picture of my sister and I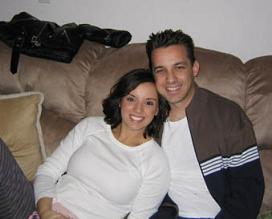 posted by Ricky @
2:48 PM
Wednesday, March 29, 2006
Just finished these 3 videos today....

The first one is a 5 minute countdown. I went to the top of mission peak last week and recorded my trip down, into my car, and on my way to church. I took that hour and 20 minutes of footage, and made it 5 minutes. See it here:

Countdown

The second video is a "CSI" intro I did for my church. They're doing a CSI play, and I made a 3 minute intro for it. I like the still picture effects I used. See it here:

CSI

The final video is a 4 minute "man on the street" interview video set to the song "If it Makes You Happy" by Sheryl Crow. It's the first time I used the "24" video effect. With different video in different spots. Watch it here:

If It Makes You Happy

posted by Ricky @
3:15 PM
Monday, March 27, 2006
There's a new chatbox.



This one should be 100% perfect considering it's the same program that my webcam uses. AND, when you type me a message, I hear a little sound so I know you are talking to me.

Other than that, I should have some pictures of me looking absolutely ridiculous from the tv show filmings the past two days. Seriously, I looked ridiculous. :)

Oh, and the other night we put a flashlight on Nicki's stomach and Kayla followed the light with her head. She was actually moving her head to follow the light.

So before birth, my kid is officially smarter and cooler than your kid.
posted by Ricky @
9:39 PM
Saturday, March 25, 2006
Beth Allen..



You better email me or my feelings will be hurt.

P.S. There is a picture of you and I in my bio. Find it!
posted by Ricky @
11:01 PM
Friday, March 24, 2006
Why is Chuck just sitting there while there is three men still on the loose?!

posted by Ricky @
1:50 PM
Proof I made it to the top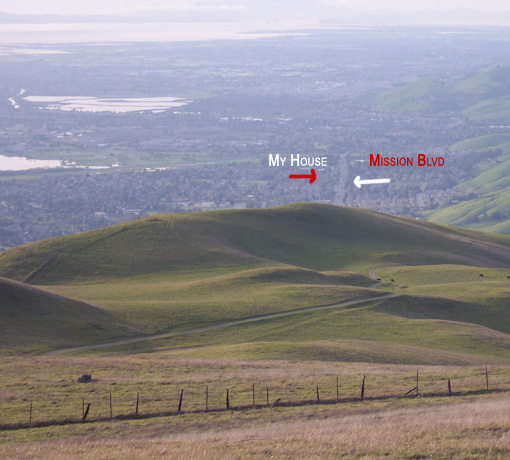 posted by Ricky @
11:09 AM
Thursday, March 23, 2006
I'll be at

The top of Mission Peak if you need me.

posted by Ricky @
3:35 PM
I wish the roads were always like this..

It just took me only 53 mintues to get home from Golden Gate park. Going the speed limit. Knowing I can get home that fast now makes me despise bay area traffic even more!

posted by Ricky @
1:52 AM
Tuesday, March 21, 2006
This man needs prayer:


The Afghanistan government is going to kill a man. Why? Because he converted to Christianity. That's it. That's their reason. It's 2006 and people are still being executed because of their love for Jesus.

The man's name is Abdul Rahman. Here is the link to his story on cnn.com:
http://www.cnn.com/2006/WORLD/meast/03/21/afghan.christian/index.html

If you are the praying type please do two things:

1. Pray for this man. He is a father of two. He doesn't deserve to die just because he embraces Christianity and not Islam.

2. Repost this somewhere else.

Thanks,
Ricky
posted by Ricky @
9:10 PM
Sunday, March 19, 2006
Baby Kayla!!



Hit "Play Flix" for the perfectioness to begin!




posted by Ricky @
7:25 PM
I'm not eating anymore fast food or drinking anymore soda until Kayla is born. For those that know me, you know how hard that's going to be.
posted by Ricky @
12:21 PM
Friday, March 17, 2006
This is how I define irony.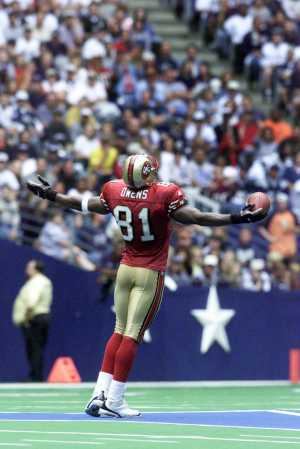 posted by Ricky @
11:45 PM
Thursday, March 16, 2006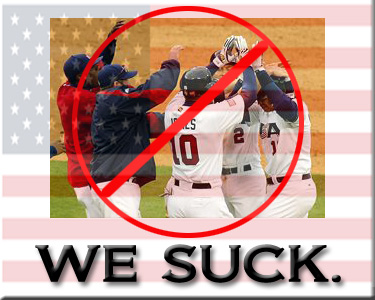 Oh well, it's not like we invented the game or anything.
posted by Ricky @
8:42 PM
Maybe I should get fat:

This is from my casting agent:

AUDITIONS for TV
/
Radio Spots & Print Ad
***AUDITION ON FRIDAY MARCH 17 BY APPOINTMENT***
"American Family Barbeque" :30
(about diabetes risk for high-weight Americans)
This will shoot March
20 or 22.
NOTE: This will be two days of work.
- a TV :60 and :30 (one full day on set),
- and a radio :60 (1 hour VO session) and 2 hours of hourly print shooting.
***IMPORTANT: Actors MUST be visibly
& significantly
overweight (+30
-40
lbs minimum) to audition. No exceptions, thank you;***
Wardrobe:
Please dress as if for a summertime backyard barbeque with family.
Total to each actor: $1,295.00
posted by Ricky @
5:43 PM
Uh oh.
I'm not tired.
posted by Ricky @
1:39 AM
Pickup lines I'd say to a job:



Btw, California is a state in the United States of America. Thus ends the geography lesson for today.

So if you were a job, what would be the best way for me to get you? I'm having a hard time. So here are some pickup lines I'd try if I ran into "job" at the bar:

Hey job, I heard you were hiring. I'm available to work full time.

Job, you totally make my wallet fat.

If I were in charge of handing you out to people, I'd make sure I gave you to me first.

Job, I want to wake up every morning and love spending the next 8 hours with you.

Don't worry job, even though I don't go to you on the weekend, sometimes I think about you.

Damn job, what's it take to get a callback from you?

Hey job, I brought a few of my references with me just in case you wanted to make sure I'm all that I say I am.

Job, what do you say we get out of here and I go figure out to work you.

That's all. It's 1:22 a.m. I've probably said way more than I should've.

Good night peeps.
posted by Ricky @
1:23 AM
Hi, my name is 1am. I've been seeing a lot of Ricky Borba lately.
posted by Ricky @
12:49 AM
Sunday, March 12, 2006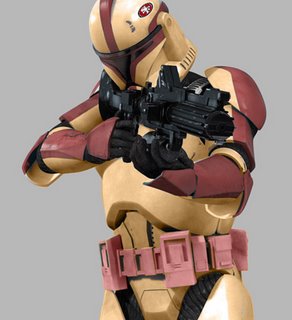 The 49ers...

Got rid of their best receiver Brandon Lloyd yesterday. They haven't signed any free agents, and all of the really good ones are already gone. But, we did re-sign Joe Nedney. Great. Here's to another heart breaking season.

At least the World Baseball Classic has been fun to watch. I bet more people have watched it on ESPN Deportes than people watched the entire Olympics on NBC. It's been 2 weeks since the olympics. Name five American athletes that competed. Ready? Go.

Yeah, I knew you couldn't.
posted by Ricky @
10:58 PM
Friday, March 10, 2006
Are you ever?

So bored that you find yourself reading a website then you go into your bookmarks or history list to go to a new website, but end up clicking onto the same website you're already at? I was just on the front page of cnn.com reading a boring story when I decided I wanted to go to another website so I pulled down my bookmarks tab and clicked cnn.com again.

Bore-Dumb.


posted by Ricky @
2:20 PM
Thursday, March 09, 2006
okay..



how does william hurt get nominated for a an oscar for best supporting actor when his role was only 10 minutes? literally 10 minutes! i just watched a history of violence, and i looked at the timecode when he has his first scene. 1h17m into the movie. his finale scene is at 1h27m. thats ridiculous. why in the hell am i even trying to become an actor? this is ridiculous. i watch movies, tv shows, see the actors and actresses. there is no doubt in my mind that i am just as talented as they are. there is absolutely positively no doubt in my mind i would be a shining star amongst shining stars. what the hell is the secret to breaking into that business? i tell nicki all the time that if there was a college program i could go to for 4 years and at the end when i graduate be guaranteed to make a living as an actor, i would do it in a heartbeat. unfortunately that's not how this business works. you have to get lucky. you have to be discovered. i walked into the gamer nation audition and beat out 100's of people auditioning. i know that i know that i know this is my calling. im 28. when is it going to happen. im tired of searching craigslist, monster, hotjobs, greenlightjobs, bayeareahelpwanted, bayareaclassifieds, and all of the other job websites everyday. even if i did land one of those jobs, it's not my passion. it's a temporary fill in. sometimes i get really frustrated that this is my passion. sometimes i wish i was okay with sitting behind a desk all day, or working in sales, or installing phone systems. but im not. ive tried everything in terms of jobs. ive literally (yes im aware thats the second time ive used that word in this post) had more than 20 jobs since turning 16. the only thing that ive EVER felt at home with is entertaining people. whether it be in front of the camera, behind it, editing, producing, whatever. if what im doing for a living involves making peoples day a little lighter and brighter, then i feel like ive accomplished something. what a catch 22. i love my passion, but its so damn hard to make a living doing it. im smart, i could go out tomorrow and hit the books and make 6 figures doing mortgage loans or as a sales rep. but id be miserable everyday. i just want one chance. one opportunity to show the world that i was born to entertain. im 28. baby on the way. im ready god. please. im asking you. william hurt gets an oscar nomination for 10 minutes of screen time. i would PAY to have 10 minutes of screen time in an actual movie.

i feel like i could write for days right now. it's 12:42 am and im full of piss and vinegar. what makes my passion even worse is that in order to get noticed and discovered, you basically have to be willing to sell your soul in order to do so. well, im sick of doing that. ive done a good job of selling myself and not standing up for what i believe in for too long. i just want to make movies. i dream about it. i get excited about it. and its not because of the money or fame. if it was, i wouldnt be making videos for my church or acting in indie films that dont pay but require me to spend an entire day on the set waiting for my scene. i do it because i love it.

i don't think you understand that.

im jealous of every single one of you who've known what they have wanted to be since they were little. in fact, im very jealous of you. because most likely, you were able to go down a path via schooling and various jobs that prepped and prepared you for the career you chose. acting and producing is not like that. you cant just get your degree from film school and get hired to make films. it doesn't work like that. there are so many talented people out there that never get a chance to make a living from their passion because this business is such that there are just a few people who get consistent work and make the majority of all of the money.

between sitting at my desk and looking for a job today, i cleaned my house. and while i was cleaning, this dawned on me: practically every business has a mentoring or entry level program or position. you want to be an electrician? great, go be an apprentice with someone. you want to teach? great, go to school and substitute in the meantime. you want to act? too bad. you can't get a "small" role and work your way up. it doesn't work like that. but how great would it be if george clooney or any other top tier actor took someone like me, a person with a passion and fire in their blood for this business, and took them under their wing. and by doing that, they took them and let them have a small role in one of their films, to get their names out there. what if i got to "go to work" with al pacino and learn the business. or stand behind steven spielberg while he stands behind the camera and just take notes. thats how it should be! and while im thinking about it, another thing that makes it really tough about this business is that there is really only one city you can live in in order to make a name for yourself and make a living acting. and it's not fremont. if you want to become a fireman you can do that in any city. waiter? check. truck driver? check. actor? not really. move to los angeles.

like i said, i could go on for hours. im just trying to convey to you that im ready. you know that thing inside of you that when you think of, it ignites something karnal? for me, thats acting and producing. im 28. ive tried to surpress it. ive tried to bury it. it wont. everytime i try to do something else, it calls out to me and becomes even more of a desire. that's just how it is for me.
posted by Ricky @
12:31 AM
Wednesday, March 08, 2006
We went and got...

Another 3D ultra sound on Monday. But Kayla was tired and slept the whole time. So we are going back next Wednesday to get another one. This time I hope she's up.

Anyway, you know what I remembered tonight? That I had a remote control car with the wire attached to the car from the remote control. That's sad.

posted by Ricky @
8:59 PM
Monday, March 06, 2006
Those Crazy Japanese !!!
Someone try this and tell me if it works.
posted by Ricky @
2:43 PM
Friday, March 03, 2006
It's 10:30 Friday night and I'm still sick....

I'm going to watch Fight Club now. Maybe fall asleep on the couch. Also, I loaded some cheats onto my modded XBOX today and whizzed through Ninja Gaiden Black on hard mode and Fight Night Round 3. Then I watched Jar Head. Okay movie, I just don't think it knew what kind of movie it wanted to be....drama, psychological, "based on a true story" or whatever. It was okay in all of those categories. Oh, I watched My Name is Earl for the second time last night. Really funny show. There are 17 episodes, so I have a lot of downloading to do.

I want you to hit me, as hard as you can.

posted by Ricky @
10:27 PM
Thursday, March 02, 2006
I'd like to thank my church for getting me sick.

This nasty flu bug has been going around my church and I hadn't gotten in the past two weeks while everyone else had been getting it. I thought I was immune. I thought wrong. I'm sick. You should hear my voice though, it sounds pretty cool. Like I'm Barry White.

posted by Ricky @
9:07 AM
Wednesday, March 01, 2006
My right nostril...

feels like I've been shooting Afrin up it all day. You know that "on fire" feeling you get. It's non-stop.

posted by Ricky @
1:02 PM