RickyRadio
Click a Fett For
a Special Message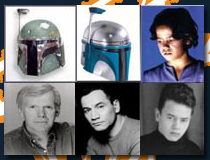 Links
Best Of My Website
Thursday, September 29, 2005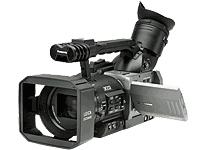 Got my camera back today. Game on.
posted by Ricky @
5:29 PM
Monday, September 26, 2005
Right now in no particular order......


10. I'm looking forward to getting up early tomorrow and working out about as much as I'm looking forward to getting bamboo shoots stuck up my toenails.
9. I'm tired.
8. I'm wondering how someone becomes a contract killer.
7. I'm pissed off about being 0-3 in my fantasy football league. Thanks, Payton Manning.
6. I'm wishing I didn't have two seperate pending moving violation tickets to deal with.
5. I'm wishing it was Friday night going into a 5 day paid weekend.
4. I'm watching the Broncos kill the Chiefs. Week 1 the Broncos looked like they were going to go 0-16. Coming into tonights game the Chiefs were undefeated.
3. I just switched to the A's game. They are down 4-3 to the Angels. If the Angels win the game, the A's are out of the playoffs.
2. I'm Hoping the A's win.
1. About to install a new "pregnancy timeline" screen saver that shows the progress of your baby over the next 9 months and gives you fun little facts.
0. Looking forward to playing flag football on October 8th.
posted by Ricky @
9:05 PM
Friday, September 23, 2005
In 8th grade.....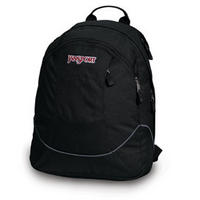 The day before the 2 week Christmas break, I was summoned to the principals office in the middle of Mrs. Cook-Kallio's U.S. History class. One never knows how long a trip to the principals office will take, but I must have thought it wasn't going to take that long, because I left my black Jansport backpack under my desk. By the time I got out of the principals office the next period had begun. So I went back to class to retreive my backpack. I walked in. Went to my desk. No backpack.
Mrs. Cook-Kallio must've been in on it, because she said she never saw anyone take it. Fast forward to the end of the day, and I still have no backpack.

So I begin my trek home, the same route I always went. Where what do I find in the creek with it's contents strewn all about? My backpack. Now when I say "contents strewn about" I mean just the junk. My books and other valuable stuff was gone. The perps even went as far as taking the little collection of pictures from my female friends and throwing them all over the creek.


It's almost as if this whole backpack incident was a calculated event. The perps came up with some B.S. story to get me called into the office, took my backpack, then destroyed it, leaving it where they knew I'd see it.


The reason I'm posting this is this:

I haven't forgot

. You know who you are. You can't cover something like this up forever. You're going to slip. And when you do, I'll be right there waiting.
posted by Ricky @
7:05 PM
Mountain Dew Pitch Black II


Just drank my first sip of the above mentioned drink. Gotta say, I'm not happy. I LOVED the original Pitch Black. But this year they "added a sour bite" to it. Not good. Now it tastes like there are too many things going on in one drink. Maybe it will taste better chilled, but I'm rather disappointed right now. There is no joy in Mudville today.
posted by Ricky @
7:00 PM
Thursday, September 22, 2005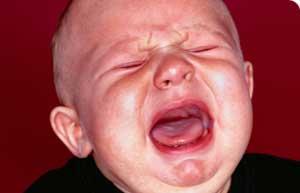 posted by Ricky @
10:07 PM
I'm like a bee....
Been really busy lately. Working hard trying to build Juva 9, and doing a lot of video projects for the church. I'm getting up at 6:30 to work out and not getting home from work until around 9 or 10pm. And I still feel like there aren't enough hours in the day!! I have like 20 unanswered emails in my inbox, which is really uncharacteristic of me. And, I haven't touched a video game in like a week! Now THAT'S crazy!
posted by Ricky @
11:33 AM
Wednesday, September 21, 2005
A few things I need explained to me....
1. As soon as the first raindrop hits the first car in California, EVERYONE freaks out. It's like a state of emergency. Radio and TV get interrupted by the NationalEmrgency Broadcast System, people start slamming their brakes on swerving in and out of traffic causing accidents, making it take 3 hours to go 20 miles on the freeway. It's only rain people!!!! Drivers in California DO NOT handle rain well.
2. Why do I need to register the same car EVERY YEAR with the DMV? Do you have to register much else in life EVERY YEAR? No. I have no problem registering when I buy a new car, but if nothing has changed in the last 365 days, why do I have to re-register? Did I move? No. Did my car change into something else? No. Did I go to the store and install a new hard drive or memory into my car? No. Why do I have to keep paying the DMV money to re-register then? NOTHING HAS CHANGED, I'll call you when it does!!!
3. Why are my hands so incredibly dry all of a sudden? They look like scorched Earth. Dumb.
posted by Ricky @
10:06 AM
Friday, September 16, 2005
I should get Nicki pregnant more often...

We got an Olive Garden gift coupon as a gift for Nicki graduating back in June, and tonight was the perfect night to use it, seeing that she is pregnant and all, and that we met at the Olive Garden. So when we showed up, we saw two of our old managers that are still working there. They were so excited for us that they comped our meal! (Class move!) So not only did we get a free meal, but we still have the gift coupon! I'm going to start telling everyone Nicki is pregnant, from the DMV on down to the guys working at gas stations! Who knows, we might get some more perks!
posted by Ricky @
9:19 PM
Man.........


There isn't a song that Jimmy Eat World makes that I don't like. They're great.
posted by Ricky @
4:04 PM
Thursday, September 15, 2005
10 things about finding out you're going to be a father........


1. You fall more in love with your wife that very second.
2. The sky is bluer than it ever has been.
3. The grass is greener than it ever has been.
4. Music sounds better.
5. Things look better.
6. You say you're going to stop cussing. Then you say a cuss word like 20 minutes later because you're so f***ing excited.
7. You want your newborn to come out of the womb as a ninja, so you are going to play audio from Jet Li movies on your wife's stomach.
8. You star rubbing your wife's stomach like shes buddha. You keep asking her things like "Are you sure my little guy is in there?!"
9. You want to go home and clean everything with bleach and make sure everything is in order.
10. You promise to give up cocaine and hooking on the weekends.
posted by Ricky @
4:34 PM
NICKI IS PREGNANT!! I'M GOING TO BE A DAD!!!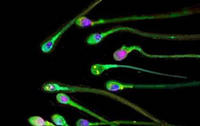 My junk works!! I got Nicki pregnant! She's 5 and a half weeks along, and the due date is May 13th!! We are so excited! I'm going to ground my newborn as soon they're born, and make them do chores immediately!! And baby Justin is doing fine, still recovering! So looks like everything is getting better on that end, AND he'll have a cousin to play with in 8 more months!!!!! WOOOOOOOOOHOOOOOOOOO! Can you believe "I" am going to have a kid?! Kids having kids!!!
posted by Ricky @
12:05 PM
Wednesday, September 14, 2005
Baby update...


Hey everyone,
They moved him to a special hospital where a doctor who specializes in newborns can watch over him. His blood sugars are back to normal, but he has an infection so they are going to keep him for 7-10 days to make sure everything is okay. My sister is pretty upset (not angry upset) with everything because they sent her home last night and she didn't have the baby. So your continued prayers are appreciated. I'll post more when I know more. Thanks again!
posted by Ricky @
8:20 AM
Tuesday, September 13, 2005
my newborn nephew needs prayers!!!


hey everyone,

nicki just called me and said that they just took the baby to the ICU because he's having a very hard time eating (actually more like he doesn't want to eat) and his blood sugar levels are dangerously low, making his body temperature go down, and his pancreus working overtime (or something about the pancreus, i don't remember the specifics)

anyway, his name is justin and my sisters name (his mom) is amy. so please keep them and my family in your prayers and i will let you all know more when i do. thanks!!
posted by Ricky @
9:09 PM
Time to be serious for a minute...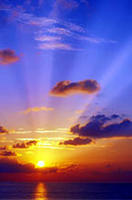 I know I like to keep it jovial, but this video is amazing. If you're looking to be inspired and/or motivated for something, click the link below and watch the video. It's one of the most awesome things I've ever seen.

Click this link to watch the video

posted by Ricky @
7:10 PM
Monday, September 12, 2005
Best. Band. Ever.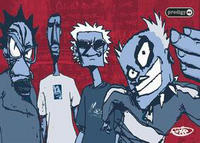 They are by far my favorite band ever. I love them. Watch a couple of their videos. They are by far my favorite band ever. I love them.
Spitfire.
Their Law.
posted by Ricky @
8:21 PM
Sunday, September 11, 2005
Real quick....
Did you see the 49er game today? 7 sacks, making Bulger scramble all day, airing it out on O, making plays on D. Looks like there's at least one team in the bay area that's going to make the playoffs this year, and it ain't the team from Oakland. By the way, who has soul possession of first place in the NFC West? That's right baby. That's right
.


posted by Ricky @
8:25 PM
What a great day!! Justin Cole Borba is here! And the 49ers won!!


Hey everyone! My nephew was born at 12:22 p.m. today. My sister was in labor for 5 hours, and fell asleep twice during the actual birth. No pain meds either! She's amazing!! Click "play flix" below to see the photos!
And how bout them niners?! Super Bowl here we come!!
posted by Ricky @
6:24 PM
Cleanup....aisle 3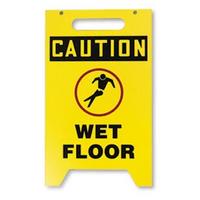 There's really only one reason to have a "wet floor" sign as a post. MY SISTERS WATER BROKE! We're on our way to Manteca. She said she'll most likely have the baby around 4p.m. How she knows that, I have no clue. But today I'm going to be an uncle!!!

P.S. You couldn't have made it yesterday or tomorrow huh Amy? You HAD to have your baby on opening weekend of the NFL. Don't worry, you'll pay.
posted by Ricky @
8:24 AM
Friday, September 09, 2005
Kanye West is an idiot.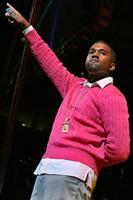 Can someone please transcribe what he says. Does even complete a sentence? Click here.
posted by Ricky @
11:34 AM
Sunday, September 04, 2005
Mini High School Reunion!!



Friday night, a bunch of the crazy kids from the class of 96' at Mission San Jose High got together at Pyramids Ale House in Concord for a little fun. The food wasn't that great, and they only served beer, which if you know anything about me didn't make me too happy, but we took a ton of pictures. So here they are for your viewing pleasure. Just in case you're wondering, it was me, Nicki, Ashley Costa(Stump), Audrey Reeder (Wooops I mean Drey Elizabeth), Melissa Murray, Megan McLelland, Andrew Gardenier and Courtney Gardenier(Bough), Sherman and Hidie Jones, and Christina Byers. We're going to do it again in about a month at "City Beach" in Fremont, so if would like to go, let me know!!!


posted by Ricky @
12:50 PM
Thursday, September 01, 2005
BIG NEWS!
CLICK HERE!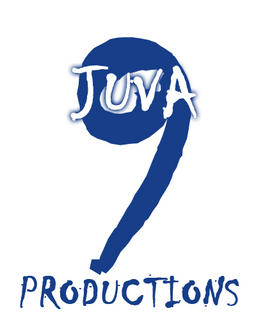 Ricky Borba went out and made his own company!


I was going to call it "Borbafilm" but my partners wouldn't let me.



posted by Ricky @
2:57 PM