RickyRadio
Click a Fett For
a Special Message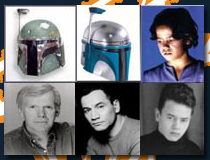 Links
Best Of My Website
Monday, June 30, 2008
Even if both of my girls...



Have just had something for breakfast, EVERY TIME I pour myself a bowl of cereal, both of them instantly become my best friend and come over to me. Kayla will sit right next to me and say "more daddy, more". Brielle crawls over, climbs up my leg, looks at me, and opens her mouth. I'd say for the last few months, I've only been eating about half of the cereal I put in the bowl originally.
posted by Ricky @
10:16 AM
Friday, June 27, 2008
I got ending B on Metal Gear Solid 4.



Meryl and Akiba just exchanged vows and everyone is clapping. All of a sudden shots ring out from a 4-door Sedan, and Campbell is hit in the stomach twice. Snake goes over to check his status, and Roy Campbell dies in his arms. Meryl and Mei Ling start crying, and Snake screams "ROOOOOOOOOOOY"! Immediately following that cut scene, Snake gets in the Drebin-mobile with Little Jacob, and they pursue Pegorino down the runway. The hard part was eluding the gekko cars when I got to four stars. Anyway, Snake and Little Jacob get to Pegorino's safe house and a huge firefight ensues. Just when Snake is about to take one in the temple from Pegorino, Raiden appears from nowhere, with his sword sticking out of mouth again, and starts mumbling something to Snake. Snake says "huh?" and Raiden drops the sword from his mouth, grabs it with his ninja turtle foot, and slice Pegorino in half.

Then Metal Gear Roy (Roy Campbell was turned into a Metal Gear while all this was happening. Nanomachines. Don't ask.) comes and gives everyone a ride home.
posted by Ricky @
1:16 AM
Thursday, June 26, 2008
It's happening.



I mean, it was pretty much inevitable anyway, right? And I guess it really started on her birthday when she got a huge Princess Castle. Actually wait, that's not true either. I guess it REALLY started about 6 months ago when Kayla started playing with "Deetoo". Deetoo being my 2 foot high R2D2 robot that listens to voice commands. Then on her birthday when she got her princess castle, I noticed that it only came with about 5 "guys". So I did what any loving father would do, and I gave Kayla all 100 or so loose Star Wars "guys" to put in her castle as well. About a week later, Kayla had started to recognize who they were, and call them out by name. "Tewbacca" "Princess" "Varvf Vader" "Detoo" and "Yucky poo poos" (A stormtrooper covered in sand and mud). It was really funny watching her separate all of the "guys" into MEAN and NICE piles. She actually did a pretty good job on getting it right too, except she put Chewbacca in the mean pile every time. As the weeks went on, she started noticing all of the Star Wars toys and posters in my office upstairs and asking me "a daaah?" (meaning who's that?) Well this week, Kayla found my collection of Star Wars DVD's in my office, and wanted to watch Episode 1.

I was pretty excited about this turn of events, but I was a little hesitant as well, because Episode 1 doesn't have a lot of the characters that Kayla had been getting to know in playing with her "guys". And sure enough, about 20 minutes into Episode 1, she got bored of it and asked me to put in Shrek. Instead however, I put in the original Star Wars, and she was HOOKED. One of the very first scenes has R2D2, and from there Darth Vader and Princess Leia follow shortly after. Long story short, since Monday, I'd say we've watched "Tar Wars" about 5 times. Which is FINE BY ME.
posted by Ricky @
11:19 AM
Tuesday, June 24, 2008
I've been meaning to post this for a long time...



A few months back, this particular revelation hit me. And that is, if you're married and want to stay married, DO NOT get a reality show on MTV or VH1 that revolves around your marriage. Unless your name is Ozzy Osbourne. If you're name

isn't

Ozzy Osbourne, then DON'T DO IT. Let's take a look at the couples, shall we?



Jessica Simpson and Nick Lachey.




Show: Newlyweds




Network: MTV




Ran for 2 seasons before they divorced.



From Wikipedia: However, the couple experienced disadvantages as a result of their participation on the show. Because cameramen were constantly following the couple, there were several incidents during the production of the show that caused tension between the couple.According to interviews with Nick and Jessica, the largest of these was the inability to be intimate with each other at certain times, or to have private conversations when they wanted to. It is also said that the reality show was partly responsible for the later divorce of the couple.



Hulk and Linda Hogan




Show: Hogan Knows Best




Network: VH1




Ran for 3 seasons before they divorced. Had been married for 25 years before the show aired.



From Wikipedia: On November 24

,

2007, it was announced that Linda filed for divorce from Hulk Hogan after 24 years of marriage. Hogan was uninformed of this until a reporter showed him the paperwork submitted by his wife. Linda had been away from him for three weeks in California when she submitted the paperwork. In court papers, Linda states the marriage is "irretrievably broken." In the court papers, she also addresses custody of their son, Nick (who is still a minor), asking for primary physical custody of him, while Hulk would receive "liberal visitation and access to the child." Linda is reportedly seeking half of the couple's $9.5m in assets, including a stake in their Bellaire mansion in Florida. In addition, Linda also asks for alimony, child support, and Hulk to pay for Nick's health insurance and take out a life insurance policy to cover child support for Nick if necessary. It is unknown how all these circumstances will affect the lighthearted reality show if it's even to return, which is also unknown. Hulk Hogan appeared on the Jimmy Kimmel Show on January 30

,

2008 and said that Hogan Knows Best will continue, though the focus will shift to Brooke.



Travis Barker (Drummer for Blink 182) and Shanna Moakler




Show: Meet the Barkers




Network: MTV




Show aired 2 seasons before divorce.



From Wikipedia: Barker's marriage to former Miss USA, Shanna Moakler, was featured in MTV's Meet the Barkers (2005

-

2006). After filing for divorce in 2006, his marriage trouble and personal life have been scrutinized in the media following a public MySpace battle with his wife and a brief relationship with Hilton Hotel heiress, Paris Hilton.



Carmen Electra and Dave Navarro




Show: Til Death Do Us Part




Network: MTV




Show aired less than one season before they divorced.



From Wikipedia: The show first aired on MTV in January 21

,

2004 and ran for 7 episodes. The final episode aired on March 3, 2004. Electra and Navarro were married on November 22

,

2003. The couple separated on July 18, 2006, and Electra filed for divorce on August 10, 2006. On February 20

,

2007 their divorce was finalized. The show tried to capture the reality of Electra and Navarro's relationship, but according to Navarro, reality TV is an impossibility "because you're not gonna be real with an eight-man crew in your house." He describes the show's product as "the most realistic portrayal of life with eight guys with cameras around."

Whitney Houston and Bobby Brown:
Show: Being Bobby Brown
Network: Bravo

Show aired for less than one season. They had been married 13 years befor

e the show aired.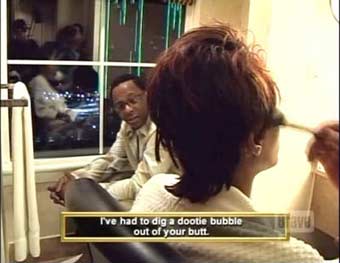 This one is a little different. Bobby and Whitney were certifiably nuts. I mean, one of the episodes was centered around Whitney being constipated and how Bobby "helped" her. I don't know if I can blame the show for their divorce, in this case. But here's the rundown from Wikipedia nonetheless: Being Bobby Brown was a reality series that depicted the life of former singer Bobby Brown and his mega-star ex wife Whitney Houston, and their family. The series debuted on the Bravo channel on

June 30

,

2005, and became very highly rated, and restored a degree of celebrity to Bobby Brown. The network initially refused to air the program with Brown as the sole star and only greenlighted it when Houston agreed to be included in the regular cast. Houston herself was visibly displeased when she left the premiere of Being Bobby Brown, possibly due to the editing she received coupled with the amount of air time dedicated to her over her husband.

I think that about covers it. If you can think of another one, leave a comment with the show title and I'll add it to this post. By the way, Nicki and I are slated to have filming begin on our reality show next week. It will air on MTV and be called "Ricky and Nicki: 7 Years of Having Names That Rhyme. All The Time."
posted by Ricky @
11:19 AM
Friday, June 20, 2008
This is my 666th post. Uh oh.



My girls are all in Fremont for a wedding that is taking place on Saturday. Which means I have from 3pm Thursday to around 1:30 pm on Saturday

ALL TO MYSELF.

I honestly cannot remember the last time I was home alone. Or alone at all for that matter. I miss my girls, but you know, it's nice. I walk around the house naked, kick the dogs, leave the toilet seat up, eat whatever I want, and other general man stuff. Here's a brief rundown of what transpired from 3pm until right now at 1:20 am.

3:00: Dropped the girls off with Nicki.

3:30: Arrived at Best Buy to get a new bluetooth headset for my cell phone. (It will also work with my PS3)

4:30: Arrived at Burger King. Ate 1 chicken sandwich, 1 whopper junior with cheese and a medium coke.

5:00 Went to the movie theater and saw The Incredible Hulk with my friend Justin. It was better than good. But not great. It was WAY better than the Ang Lee version from 2003, so don't get me wrong. But still, I think I don't like a CG Hulk. Yeah, that's it. I don't like The Hulk to be CG. Go hire a 7 foot muscle jock from the gym. Or not. Actually, I guess CG

is

the best way to go. But I still felt like I was let down for some reason.

5:15: Spent $1.99 to download "Ruff Ryders Anthem" by DMX as my new ringtone on my phone. In midi format. It's hella. I texted a few of my friends after that with "CALL ME RIGHT NOW!". Then when my phone rang I just put my head down and my right hand in the air and started to do the gangsta lean. The movie didn't start till 5:55. I had like 40 minutes to kill. What ELSE was I going to do?

8:00: Got home and did chores for about 3 hours straight. Cleaned downstairs, vacuumed, did laundry, dishes, etc etc.

11:00: Played Metal Gear Solid 4 for about an hour and a half. I love that game. It's indescribable. I literally could sit here and try and explain why it's awesome, but you just won't understand. So trust me ok? It might be the best game I've ever played when it's all said and done. We'll see. After 3 hours and the completion of the 1st of 5 acts, it's

already

better than 95% of games I've ever played.

12:30 Watched some Sportscenter and made a gigantic cookie. It must have been the size of the circumfrence of a baseball hat. It was delicious. And I probably drank half a gallon of milk while doing so.

Now it's 1:30, and I'm listening to the new Coldplay album. I've listened to it 10 times already, at least. It's only 43 minutes long, but it's 43 minutes of audible glory. You owe it to yourself AND your grandma to go get that album.

And this was the tree I drove past (passed?) every day on my to work when I lived in Fremont. It's off the Sunol exit from 680 if you don't believe me.


posted by Ricky @
1:18 AM
Sunday, June 15, 2008
(I've posted something else today below this, so make sure to read that too.)



37 reasons I love being a father:



1. The way Kayla says "love". "Luf".
2. When Kayla just randomly comes over to me and kisses me on the cheek.
3. When Kayla says "I luf you daddy". ESPECIALLY when it's out of the blue.
4. How Brielle smiles.
5. Brielle's soft skin. Especially on her back.
6. The way Kayla says "Pocahontas" and "Chewbacca".
7. The way Kayla and Brielle their eyes when they're tired.
8. The way Kayla and Brielle rub their eyes when they get up.
9. When I go to get Brielle out of the crib and she's either standing or sitting, playing with something.
10. Spying on Kayla when she's supposed to be in her bed sleeping, but she's playing with her "printsess cassole" instead.
11. After a shower when Kayla says "Hold me daddy."
12. When Brielle falls asleep on me.
13. That at 6 months, both Kayla and Brielle started crawling all over the place, keeping me on my toes.
14. They way Nicki dresses them WHENEVER we leave the house. Whether it's to go to Wal-Mart (sorry Dana) or to a family event. They ALWAYS look like 9 million dollars. As opposed to when I have them for the day, they leave the house looking they just rolled out of bed and that a color blind with no fashion sense man dressed them.
15. When Kayla gets up in the morning or from a nap and comes downstairs by herself.
16. That Kayla at 2 years old can pretty much name every single Disney character.
17. How Kayla prays.
18. How whenever Kayla wants either her sippy cup or pacifier, she says "my my my my my" preceeding it. "my my my my my apple juce".
19. That no matter what liquid (besides water) is in Kayla's sippy cup, she calls it "apple juice".
20. That Kayla hates water and calls it "yucky wah wah".
21. When Brielle grabs something she ALWAYS puts it in her mouth. No matter WHAT it is.
22. When Kayla gets up from a nap or in the morning the first thing she does is turn her little CD player on as LOUD as it goes. It could be 8am, it could be 5:45am (like last week). It doesn't matter. She just needs her music on.
23. What names Kayla has given the names of all of her favorite Disney (and not Disney) movies. A few of the best examples are "Buzz", "Inc", "Rowrrr", "Ice", "Sssss-hurrek" and "Meeeemo".
24. How Kayla and Brielle smell after a bath or shower.
25. How Kayla refers to a bath as "pink bubbles".
26. How Kayla looks forward to Brielle going to bed because she gets "big girl play time".
27. When I get to spend time alone with Brielle when Kayla is asleep.
28. When we go for a walk and Kayla gets tired of being in the stroller and says "walk daddy". Then when she gets tired of walking, she says "this one daddy" as she points to the stroller.
29. When Brielle uses the dogs to stand herself up.
30. When I put Kayla to bed she says "rub a back daddy" and lifts up the back of her shirt for me to rub it.
31. When Kayla acts like Nicki and says "pop daddy". Then I lay down and Kayla does Chiropractic on me.
32. How Brielle's face lights up when she eats ice cream.
33. How Brielle looks at Nicki when she's breast feeding.
34. Brielle's baby breath.
35. When I'm driving and put my arm in the backseat and Kayla or Brielle grabs my hand.
36. When I trick Kayla into kissing me by saying "uh oh, I hurt this one" and point somewhere on my body, then Kayla kisses it.
37. That I have two beautiful, happy, smart, and healthy baby girls.
posted by Ricky @
5:54 PM
I've been up since 3:45am.
(Alternate post title could be "In theory, going to Reno was a fun idea")

A couple weeks ago my sister graduated from medical college. Yay Amy. After her ceremony my dad said that he wanted all of his kids to come stay the night at his new house in Reno for Fathers Day. Fast forward two weeks............

First of all, leaving the house with two kids is a task in and of itself. Especially since I had been gone all morning for a job interview (yes on a Saturday, and more on that later). I got home and Nicki and I frantically packed up the girls and their overnight stuff, and headed out for Reno. The drive isn't that bad. Took just over 2 hours. We got here around 5. We met up with my dad and siblings at the Grand Sierra Resort. My dad gave Nicki and I each $40 to gamble with. But when you're extremely strapped for money all the time like Nicki and I are, when you get $80, the last thing you want to do with it is gamble. You can't just flip a mental switch and tell yourself that this $80 is to have fun with and potentially piss away. You just can't. So we pocketed it.

We stayed at the casino for a couple hours or so, then headed back to my dad's house. It's really nice, and on top of a very high hill, so you can see all of Reno. It was pretty. Anyway, I guess we all went to bed around 11, and that's where the fun began. Kayla and Brielle, 2 years old and 8 months old, respectively, don't really sleep anywhere else besides their own beds for the most part. And even

that's

difficult sometimes. So let me just run down the night starting from Brielle getting up for the first time:

12:30: Brielle gets up for the first time and Nicki feeds her. Kayla, despite sleeping right next to her, does not wake up when Brielle starts crying.

2am-ish: Sleeping on this couch is not comfortable. I'm having a hard time with it.

3:45: Brielle starts crying again. Louder this time. Kayla now wakes up and begins to cry as well. This was the beginning of the end for me. Kayla came over to me on the couch, and tried for about 4 minutes to fall asleep next to me. But I was holding Brielle while Nicki made her cereal. By the way, did I mention Brielle has her first fever? Yeah. And that it's 3:45 am? K.

4:00: Nicki finishes feeding Brielle. Kayla, trying as she might is unable to fall asleep next to me. Thankfully my sister Cydney had fashioned a bed right below me. Kayla hopped off the couch and into bed with Cydney. She fell asleep shortly after.

4:15: Nicki is on the recliner with Brielle. She's trying to keep the recliner reclined, but it's one of those ones that don't stick. You have to constantly apply pressure to keep it reclined. All I hear is the recliner going up down up down up down and Nicki sighing heavily. So I get up, take the now sleeping Brielle and put her back in the crib. I put Nicki back on the couch, then go back to the couch myself.

4:50: I think I'd been asleep for all of 4 seconds when my dad's wife's mother, (follow me?) got up to use the restroom that was 10 feet away. I'm now in that state of being extremely tired, frustrated and unable to fall asleep.

5:04: My brother Danny emerges from the room that he and his wife were in, and goes outside (via the front door to the house) to smoke a cigarette. I

almost

got up and kicked him in the balls as hard as I could. I was really annoyed.

5:15 or so: I'm trying to fall back asleep with a pillow over and under my head. I hear a loud male voice talking. I figure it's my brother Danny being even more rude now by talking to his wife in the bedroom. I now vow to actually get up and kick him in the nuts. However, when I get up I realize that it's not in fact Danny, but my brother Steve. Talking REALLY loud in his sleep. This continues for the next hour and a half. I am so intrigued by this that I just get up, and sit on a chair next to the couch he's sleeping in. Here are some of the highlights of his sleeptalking:

"I installed the phone system two days ago dammit!"

"Mom, no. No. I already told you I'm not. Just leave me alone. All day."

"But he got two A's on his report card and now all you two do is fight. And here you go again, fighting."

"No Danny that's not what I said. But you go ahead and believe whatever you want. Ask Cat, she knows".

There was much more that he said, but that's all I can remember right now. Except for the fact that he swore a LOT. It was really funny, and I laughed heartily at him. I wish I had my video camera.

6:20: Brielle wakes up again. She's not happy because she has a fever. So I go get her up, and feed her a few cheerios. She starts to play after she's done eating and I think "Great, now she's going to be up and fussy all morning". But then she crawled over to me, layed on my chest and fell asleep. 15 minutes later I put her back in the crib.

6:45: I hear my dad and his wife get up and start showering. 20 minutes later they open their bedroom doors and their two puppies come running out. Surprisingly, Nicki, Kayla and my sister Cydney do not wake up.

6:50: I start writing this blog. I am not looking forward to the drive home. And when I do get home, the house is a mess. So I either resign to just clean it tomorrow, or do some chores when I get home. Right now I feel like I could fall asleep right NOW if I closed my eyes, but it's 7:15 and I know everyone else in the house is going to be getting up around 8. My nephew is in one of the other rooms with my sister Amy, and he never gets up later than 8. So I'm just going to tough it out and see if I can push through. I'd like to think that Nicki could drive home and let me sleep in the passenger seat, but for the life of me I just can't sleep in a car.

I hate everything right now.
posted by Ricky @
6:46 AM
Sunday, June 08, 2008
The truth...

I've read so much and learned even more lately, on the importance of trusting God and rejoicing in your trials. I mean, my FAVORITE Bible verse is James 1:2 where it says "Consider it pure joy when you face trials of any kind. For the testing of your faith leads to perseverance. Perseverance must finish it's work so that you may be mature and complete, not lacking anything". That's my favorite verse. I've used it as my rock for many years now. I've also been reading about David, (via Psalms) and how he sang and rejoiced when he was enduring many threats and problems. (From Saul). I've been reading in the book of Job FOREVER, which tells the story of a man who loved God so much, that he refused to curse his name when God allowed Satan to take everything from him. His family, house, friends, job, etc etc. The only thing Satan wasn 't allowed to do was kill him. And through it all, Job never became angry or upset with God.

I consider myself more like David than anyone else in the Bible. For reasons that are obvious, and for reasons that are personal only to me. I think Job is a great example of how to go about having a relationship with God. The words of the Bible aren't words that I blindly follow, or only believe in because I've been raised (for the most part) in a Christian home. I

believe

everything in the Bible. I

know

that the lessons in it are for my benefit, and that if I lived and breathe every word, I'd be in a better place mentally.

Some days I'm up, some days I'm down. Some days I wake up and I feel on fire for getting a new job, like the world is my oyster. And some days I wake up and feel like I'm 30 and that this is an all too-familiar feeling for me and that it's insurmountable. The truth is I'm frustrated. I'm tired. I'm confused. I'm scared. But I know that God's plan is best for me. It's just really hard to live and breathe the Bible every second. I try as best as I can, but I'm only human. And I know that not having a job right now and the potential consequences that go along with that are NOTHING compared to the problems that others face daily like famine, religious persecution and things of that nature.

It's therapeutic for me to write about it though. So fortunately or unfortunately for you, that's my vibe right now.

:) :(

posted by Ricky @
4:31 PM
Thursday, June 05, 2008
I mean seriously....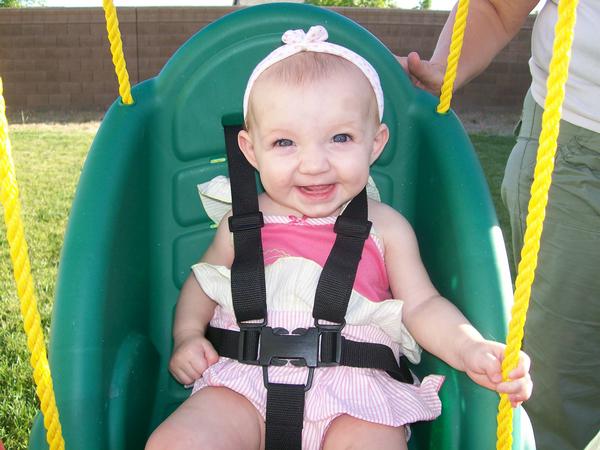 posted by Ricky @
3:26 PM
Tuesday, June 03, 2008
That's what I get.

Lately I've been getting closer to God than ever before. I've been praying that He helps me yearn to know him better, and for me to take my relationship with him to the next level. So I'd say in the past 2 months or so, that I've been closer to God than ever before. I've been reading my Bible more, and the daily online Bible devotions I've been doing have strangely (or not strangely) been tying in to very specific situations going on in my life at the moment. It's been quite eye-opening. I feel more mature right now than at any other time in my life, spiritually and mentally. All and all, I'd say that despite our financial problems, this has probably been one of the best times of my life. And anyone who's been within earshot of me, has heard me say that.

Early last week or so, something happened in me. Something clicked. I finally completely surrendered EVERYTHING in my life to God. For the longest time I'd been holding on to the hopes that I could get on TV again, or get a job as an actor/producer/writer or something close. I never gave up that portion of my life. But I finally prayed that God could use me for WHATEVER he wanted, and that I was totally available to do his works. That even if I lost EVERYTHING in my life, family, work, house, cars, everything, that as long as I had him in my life, I'd remain happy.

So guess what. I lost my job. Laid off. Well, my hours cut back to less than part time, and even that was only going to last a short while. So many emotions ran through my mind when my boss told me that yesterday. First for a few seconds I was furious at him for all the lies and promises he told me during my interview about how much money I'd be making, and what work I'd be doing here. None of which ever came true during my 6 months here. He hired me to run his rental department, while I'd also work as a video editor and producer/writer at times. Well, I never got to edit., and I only did ONE writing piece for a client. Not only that, but about two months ago, Bill hired an older more experienced guy to run the rentals, but assured me he was moving me into more of a creative roll. Right. So yeah, my first emotion was anger. But then I had this tremendous amount of tranquility and peace come over me and a voice saying "Don't worry." It was then that I realized that it was time for me to put my money (or lack thereof) where my mouth was. I needed to let my actions back up my words from only a week ago when I said I could lose everything and still be content because all I need is God.

The part I'm confused about is whether or not God is testing me. I've researched that very topic, and I'm still not sure if God tests us. Some say he doesn't because he already knows what and how we'll handle it, and some say he does, for us to grow and overcome it. I

DO

know that he never gives us more than we can handle, and that we should consider it pure joy, the trials we go through in life because it builds our faith. Those things I

am

sure of. But here I go again, with publicly declaring something relating to my walk as a Christian, and then something happening so that I will have to face that very thing and choose whether or not I meant what I said. I should have just kept my mouth shut!

But seriously, I know that God

does

have something better for me than sitting here behind a desk all day not doing anything that uses my skills or talents. I know he's got a better plan. I just have to now trust him and not worry. I go back and forth with that to be honest. Yesterday I was like "Well this is great. Now God is going to bless me with something better. I'm excited about the change". But today I'm more like "Holy crap how are we going to pay our rent and bills that are due in a couple weeks". All in all, I know God provides and that he's not going to let me down. So I need to suck it up.

Today is also my 7th wedding anniversary. Crazy. I was thinking about that last night that when I first met Nicki, my eyes saw things like her, our house, our 2 cars, our kittens, and Fremont. Now 7 years later when my eyes are open, I'm seeing my two daughters, their girly bedrooms, our two dogs, and Lincoln, CA. I've been with Nicki 9 years, and when we first started dating we took a train from Philadelphia to New Jersey to go to Atlantic City. Something happened, and Nicki got concerned about something. I don't remember exactly what it was, but I do remember exactly what I told her "Stick with me and good things will happen". 9 years later, that's

mostly

true. Although I'm sure when we met, she didn't foresee me having had umpteen jobs, and still not solidified with exactly what I want to do with my life in terms of a career.

Sometimes I wish I was in the same boat as most of the rest of the world, and solely focused on making heaps of money in a career that I care next to nothing about. Sometimes I wish I would have sucked it up and stuck with any number of my suck jobs, so that I could have climbed the ladder and been in a much different financial situation. But most of the time I'm glad I have no idea what exactly God wants me to do with my life in terms of a career, and that I have absolutely no desire to join the rat race.

Most

of the time.

posted by Ricky @
1:07 PM
Sunday, June 01, 2008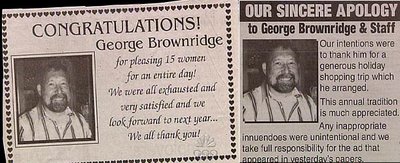 If it's too hard to read, click it to make it bigger.
posted by Ricky @
4:48 PM