RickyRadio
Click a Fett For
a Special Message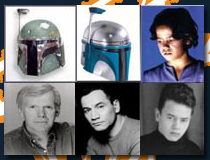 Links
Best Of My Website
Monday, October 31, 2005
2 Things...



First, reports of Matt and Stacey's death have been greatly exaggerated. Truth be told, they zinged me pretty good not once, but twice on their website www.thelowers.net. So I had to do something to get them back. I hope by the time our reunion comes around next year some people will have heard they are dead and ask them about it.

Second, tomorrow the Episode III DVD comes out. So don't call, write, email, or otherwise try and contact me. I'll see you all Wednesday.
posted by Ricky @
9:21 PM
Saturday, October 29, 2005
Sad News.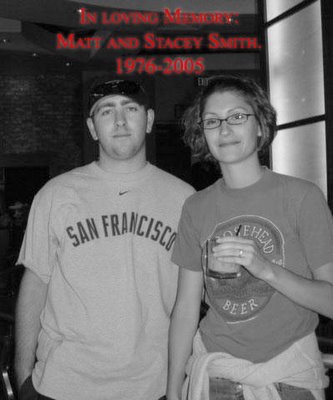 A good friend of mine from high school and his wife, passed away this morning. Matt and Stacey Smith were killed while on a trip to Tahoe, when their car apparently hit some black ice and veered into a tree, killing them both instantly. Matt was on the phone with his brother, and his brother said the last thing Matt said was "Please check my email on Myspace". I knew Matt since 9th grade, we had a lot of the same classes together in high school, and his wife Stacey and I had a lot of classes together at Ohlone College. I saw them as recently as two weeks ago. Matt was excited about becoming an electrician, and Stacey was excited about having children soon. It's always especially sad when two people in the prime of their life are taken away so young. They will be missed.



By the way, this is a joke.



posted by Ricky @
8:38 PM
Never again.


The past few days my website has been down because I exceeded my bandwidth. Which means thatevery month I'm only allowed a certain amount of traffic on my website. And since I started streaming video on my myspace page and running my radio blog on my myspace page, and the fact that some guy from Mexico put my radio on his website, my 6gigs of data transfer that I'm allowed every month was finally reached. So, I upgraded my account to 15gigs of data transfer every month, as well as adding 400 more MB of storage. So hopefully I will never exceed my bandwidth ever again.

In other news, I need to get motivated to get back into the gym. I'm sick of getting up so early to do so, and I haven't worked out in two weeks. Also, Nicki's stomach is definitely looking pregnant. Even when she try to suck it in. We're at week 12 now. That's crazy. Oh, and I don't know why internet explorer displays the text of my posts so large. Everything looks great in firefox, all the text is the same size. So that's yet another reason to stop using internet explorer.
posted by Ricky @
8:42 AM
Monday, October 24, 2005
The past 5 days.......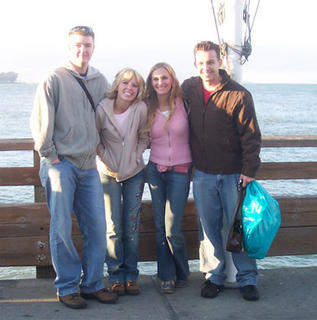 Have been incredible. Nicki and I had a married couple from Idaho that I met on myspace 3 months ago stay at our house, (I'll pause for laughter/shock/disbelief/you saying to yourself "oh my god that's crazy") and it turns out they are going to be friends for life. We went to San Francisco twice, saw Alcatraz (I'd never been), went to Santa Cruz, bowled, ate at a lot of places Nicki and I had never eaten before, watched about 5 movies, blah blah blah etc etc etc. The point of the story is that we're really lucky to have met them and we're looking forward to seeing each other again soon. It's funny how you can meet people and over the course of 5 days become really close. God is weird.



Oh, and holy crap! The chicken parm sandwich from Subway is awesome! Go get one!



posted by Ricky @
6:06 PM
Friday, October 21, 2005
Don't ever......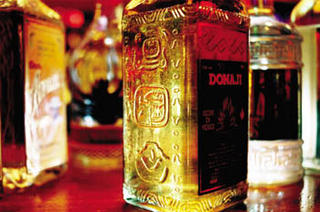 Mix Smirnoff Ice with liquor. Ever. And especially don't drink the Smirnoff at home, then drink the liquor while you're bowling. Ever. Unless that is, you like waking up with a dry mouth, a headache, anger, no appetite. If you like those things, mix away.
posted by Ricky @
11:06 AM
Monday, October 17, 2005
Me.

i like staying up late, getting up late, peanut m & m's, playing baseball and football, imagining i'm in a movie as i go through my day, calling people and saying "hey let me call you back" as soon as they pickup, asking someone "does this sound like i'm hanging up on you" then actually hanging up on them, watching football ALL DAY on sunday, star wars, the a's, the 49ers, my new cell phone, the word "enrapture", acting like a 10 year old, NEVER taking anything serious - EVER, doing random reverse kicks throughout my day, doing my hair in the morning, reciting vulgar late 80's early 90's rap lyrics, listening to trance music, playing video games, learning new words, winking, sniping columbian drug lords, knowing i look a lot younger than 28, doing impersonations, calling friends i haven't talked to in a while and catching up, making good videos, and having green eyes.

i don't like bad spellers, people who substitute one letter for a word like "u" for "you"(unless you are texting from your phone), the dmv, the whole idea behind having to register my car every year, hidden cell phone fees, seinfeld, commercials that have typing or eating sound effects, getting up early to workout, working out, after the workout when im sore, not being able to run fast, being 5'10", having to explain jokes, people with no sense of humor, people who post lame bulletins on myspace, shallow people, dirt and grime, smelling like food, most tv shows, mushrooms, olives, peppers, onions, most vegetables, vegans, vegetarians, people who take themselves waaaaaaaay to seriously, people who are really into politics, people my age who listen to talk radio, talk radio, the fact that if you don't get into an accident or anything requiring your car insurance to kick in that you don't get a refund, beer, wine, most alcohol, female sideline reporters (yeah i said it), that fact that being a "socialite" is considered an occupation.

that's all for now.

posted by Ricky @
8:38 PM
I made this cool video!
Check it out, it's an MTV "Cribs" style video for a realtor selling a house. I think it's pretty good. Click
here
, or the house.


posted by Ricky @
4:07 PM
Thursday, October 13, 2005
If you wanted to make a case that I'm gay......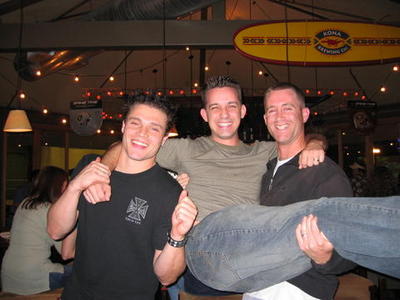 posted by Ricky @
9:45 PM
Si usted tradujo esto en esperanzas del hallazgo el mensaje secreto de algún tipo, o de la declaración eternamente sabia, lo siento de haber perdido el tiempo. Sin embargo, si usted goza las cosas que hacen como traducir los mensajes de español a inglés para ninguna otra razón que al humor usted mismo, que considera complacer.
posted by Ricky @
6:56 PM
Tuesday, October 11, 2005
That's my (our) baby!!!!!!!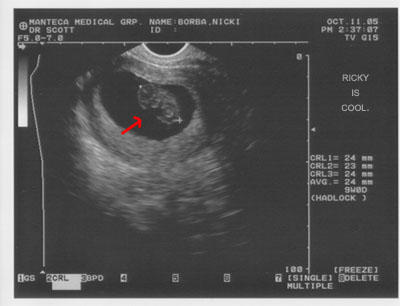 No twins, but, look at that picture!! That's our baby! Doc said the baby is healthy, and that the official official due date is May 16th, 2006. Well I am a tiny bit disappointed that we aren't having twins, I'm totally happy that the Doc said everything is going great. He also said that the babys' heart beat is 182 bpm, which to him, is more indicative of a girl than a boy, BUT, he said it's waaaaaaaaay to early to tell.

In other news, my fantasy football team is 1-4, just like my 49ers. I'm really upset with Peyton Manning right now. If you have his phone number tell me so I can call him and express my disappointment.
posted by Ricky @
8:59 PM
Monday, October 10, 2005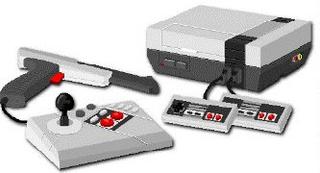 This makes me glad I'm not white.


Click here.
posted by Ricky @
2:36 PM
Sunday, October 09, 2005
Does this make sense??


In baseball, it's called a "home run", right? Right. So when someone hits a home run to end the game, why is it called a "walk off"? Shouldn't it be called a "run off"?
posted by Ricky @
4:13 PM
This is painful.


Watching the 49ers play the Colts right now is tough to sit through. I hope in a year or two Alex Smith will have gone through his growing pains and be playing more like Peyton Manning is playing nowadays. This season is going to be tough. However, I still think they are playing with a lot of passion and toughness, they just haven't put it all together yet.
posted by Ricky @
3:55 PM
The first trimester is "fun".



If, your definition of fun is sleepless nights and your wife being tired and sick. The funny thing is, right now the baby is about the size of a large grape, so why the heck does it have to alter the human body so much?! It's amazing to think that Nicki's body is in a constant state of creating a human life. Even when she sleeps.

Nicki's stomach looks like shes been drinking nothing but beer for a couple months. She's definitely lost her tight little stomach. But don't get me wrong, I love it. I think it's so cool that our little baby is in there. I can't wait for Nicki to get all fat and start slobbering all over herself and stuffing cream pies in her mouth like there's no tomorrow. I especially can't wait for her to really start showing, so I can start yelling directly at her stomach and say things like "YOU BETTER COME OUT WITH A PILE OF CASH IN YOUR HANDS".

In other news, I got a haircut the other day. Played flag football yesterday and dominated. Planning on cleaning the house really nice today to prepare for our friends from Idaho that are visiting.

I'm pretty sure that's it for now. Yes Jesse, pretty sure.
posted by Ricky @
10:01 AM
Tuesday, October 04, 2005
I have a new cell phone number.



It's 510-938-7878. Pretty easy to remember. Please make a note of it. Beep.
posted by Ricky @
9:42 PM
There's a 33% chance....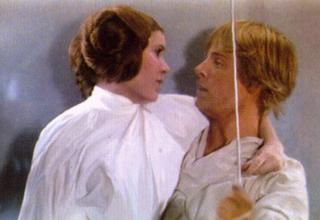 That Nicki is pregnant with twins. That would be awesome!
posted by Ricky @
8:02 PM
Sunday, October 02, 2005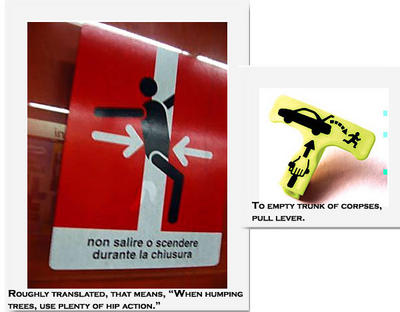 posted by Ricky @
4:51 PM
Saturday, October 01, 2005
Ummmm.....


90° on Thursday, raining on Saturday. We're all going to die. Either by a huge earthquake, or by aliens that are messing with our climate. Either way, we're screwed. So if you haven't eaten horribly for a day, and I'm talking ice cream, pizza, chocolate, soda, beer, etc. Now is your chance.
posted by Ricky @
8:58 AM