RickyRadio
Click a Fett For
a Special Message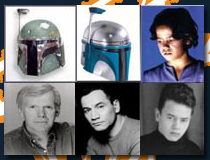 Links
Best Of My Website
Saturday, September 30, 2006

I have to hand it to the A's.

Last off season, they fired Ken Macha, paid an enormous amount of money for Esteban Loiaza, signed a problematic right fielder in Milton Bradley, and brought in often hurt former MVP Frank Thomas, who is in the twilight of his career. Two months into the season, it looked like a disaster zone. I think Frank Thomas was hitting about .180, Esteban Loiaza was on the disabled list after going 0-3 with a +10 earned run average, Eric Chavez, the A's best player was hurting, batting around .220, and Ken Macha, they manager they fired in the off season, was back at the helm. I was disconnected, to say the least.

Halfway through the season, they were playing about .500 baseball when the trade deadline rolled around. Every year for the past 5 years Billy Beane had made some sort of trade to better the club, usually a borderline blockbuster trade. But not this year. No trade at the deadline. He was happy with the .500 ballclub he saw on the field. Then around the end of July, the A's started gelling. They made their traditional second-half run, and now find themselves winners of the AL West. The first playoff game is Tuesday, and I'm hoping it's against the Tigers.

Baseball is a very long season. It starts in April and ends in October, and the teams practically play everyday. It's hard to keep up with everything during a normal year, let alone a year in which the most perfect little angel is born on May 19th. I'm glad the A's are in the playoffs, and I really think they have a chance to do something they haven't done since the mid 90's, and thats make it out of the first round of the playoffs.

LETS GO OAKLAND!

P.S. I love the 49ers and A's. And I HATE the Giants and the Raiders. Go figure.

posted by Ricky @
7:48 PM
Friday, September 29, 2006
This is by far the most disgusting thing I have EVER seen.



I googled "early bird" this morning, and this image was a result. It just happens that I like Star Wars, so it's extra creepy.

posted by Ricky @
8:57 AM
Monday, September 25, 2006
HA! We caught you Kayla!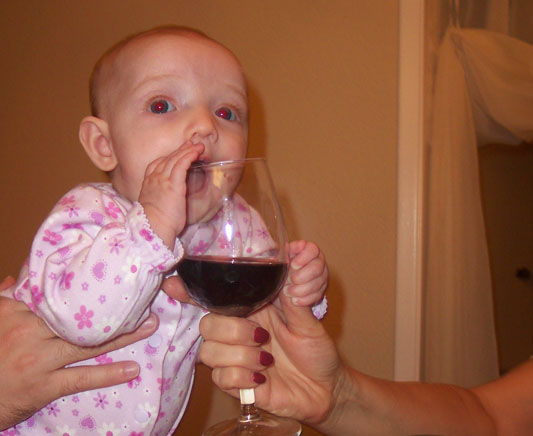 posted by Ricky @
7:54 PM
Saturday, September 23, 2006
Dear everyone on my football team today,

I'm sorry. Won't happen again.

Love,
Ricky Borba
Fremont, CA
posted by Ricky @
2:08 PM
Don't ever have kids...



IF

you want normal sleeping patterns. If you don't care about waking up at 4am on a Saturday because your daughter thinks that it's time to play, then go ahead and have as many kids as you want.

posted by Ricky @
8:55 AM
Thursday, September 21, 2006
Flag Football THIS Saturday @ Kennedy in Fremont



Yup, it's gametime. Be there.

10AM, September 23rd

on Kennedy High School's (in Fremont) new football field. It's nice. We played there two weeks ago and we all ran faster and were able to jump like 14 feet higher than normal. I could also throw a ball 10 yards, which is twice the amount of yards I can usually throw.

So, in conclusion, be at Kennedy at 10AM this Saturday morning. Invite whoever you want. Thanks.
posted by Ricky @
4:53 PM
Tuesday, September 19, 2006
I'm a little upset right now, please help if you can.

The day I found out Nicki was pregnant, I started writing letters to Kayla. I wrote 5 in all. The first 2 were to my new baby that was on the way (since we didn't know Kayla's sex yet) and the last 3 letters were to Kayla. I wrote one letter every other month, and planned on giving them to her on her 16th birthday. Well, now I can't, because they're gone. I have no idea how they were deleted off of my computer, and no idea when either. But they were most certainly accidentally deleted somehow. I'm sure there are other documents that are missing too, but those 5 letters are the only ones I'm concerned about. I've used 3 different file recovery programs and I've searched my computer for every .doc file on it. They are gone.

So, do any of you know of any super duper file recovery program? Or how to recover files from a hard drive? Any help would be appreciated. Thanks.

posted by Ricky @
8:37 AM
Monday, September 18, 2006
Can anyone tell me?!



Why there is a need for the "cc" box in an email composition? Why can't you just put everyone in the "to" section? Seriously. Come on. Freals. I hereby declare that the "cc" box is not only unecessary, but worthless. So stop using it.
posted by Ricky @
4:53 PM
Friday, September 15, 2006
You know how I know I'm getting older?



I was really excited today to go down to fry's electronics.


To buy a vacuum.
posted by Ricky @
7:12 PM
Thursday, September 14, 2006
I don't know how Jesus did it...


I just walked a mile right now with Kayla, while wearing my sandles. And my damn feet are

already

killing me.


posted by Ricky @
6:39 PM
I don't undesrtand....

Why people try and find the closest parking spot to the entrance, when they are going to the GYM. The whole point of going to the gym is to get a work out. If you get a further spot, are those extra 15 - 20 steps you're going to take from your car to the entrance going to result in too intense of a workout?
Next time I see anyone throwing their blinker on, or drive up and down the lane to find the closest spot, I'm cracking skulls.
posted by Ricky @
2:47 PM
Monday, September 11, 2006
Smelliest accident ever.

On my way home from Manteca yesterday, highway 680 grinded to a hault right before the Sunol exit. For an hour, I went about half a mile. So when traffic finally started moving at 5mph and as I got closer to the "Sunol grade" (the big hill on 680 right before Vargas road) I noticed it was starting to smell. Really bad. Like shit. I could not escape it. I rolled the windows up, turned the A/C off, but it was too late. The smell was everywhere. And as I got to the top of the grade, I found out why. A motor home had gotten into an accident, and the septic tank on it was destroyed. There was a haz-mat team scrubbing the highway.

They were scrubbing shit, off of the highway.

What made it worse was that the family from the motor home was sitting on the side of the highway, watching the haz-mat team scrub their shit, for everyone driving by to see. Not a proud moment for that family, I'm thinking.

posted by Ricky @
8:55 AM
Thursday, September 07, 2006
Kayla is ridiculously cute.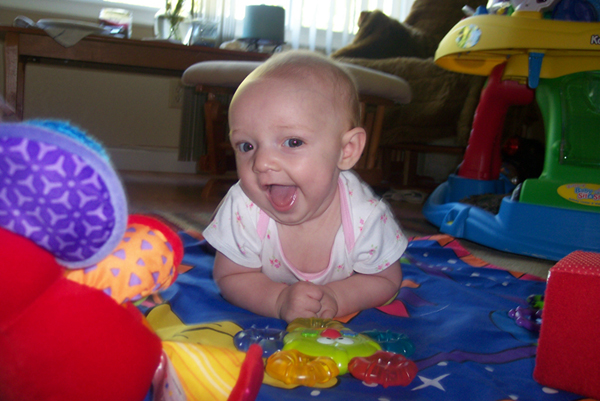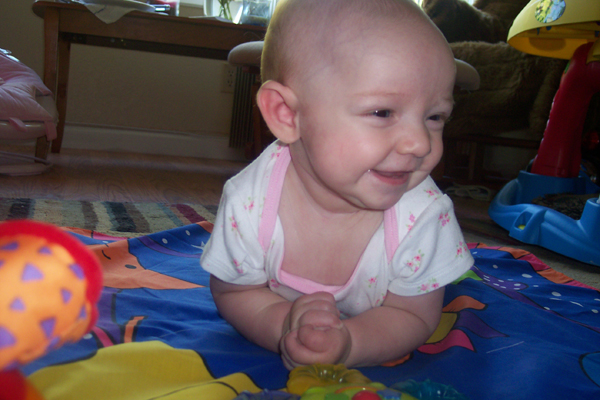 posted by Ricky @
7:37 PM
I found the other "Ricky Borba".

http://www.geocities.com/luhsclassof1991/index.html Scroll down to the very bottom of the page. He'd be 33 or 34 now. I could totally take him.

Look man! I'm in the prime of my life! Cause I live the way I got to. Gonna make me some money again, I'm gonna fight. I got my turn to be the Champion of the world!
posted by Ricky @
12:13 PM
Wednesday, September 06, 2006
I just figured out a way to make all of you A LOT of money!


I just have to find one other person named "Ricky Borba". Then I will challenge him to a duel. Perhaps a boxing match. Perhaps an eating contest. Perhaps a "who has kissed the most beautiful girls" contest. Point being, once he accepts the duel, all YOU have to do is bet 1 bajillion dollars on "Ricky Borba". You can't lose.

You're welcome,
"Ricky Borba"
posted by Ricky @
2:49 PM
Tuesday, September 05, 2006
You don't tell
me
what to do! You're a taco!



Tonight I drew the line. I've been working out lately. "Feelin it", if you will. So I went to Taco Bell because I was hungry. (That's what people who workout hardcore do, eat at places like Taco Bell and Burger King) I ordered a combo burrito, no sauce no onions, and two tacos. When I got home I decided to eat my taco first. So I unwrapped that s.o.b. and turned my head in that way you do, in order to eat a taco, and took my first bite. Then it happened. I realized that for my

whole life

since I was about 3 years old and could eat a taco, that I had been turning my head in order to eat a taco. 25 years of my life. Wasted. On turning my head at an awkward angle, just to get the taco in my mouth.

Well screw you taco.

No more.

Nobody

tells

me

what to do. Now I turn

you

sideways, in order to fit into

my

mouth. I don't even care if all of your insides fall out all over the place. You don't own me anymore. I'll just eat all that stuff with a fork. So from now on, I urge you, fellow readers of my website, to start a revolution. No more turning your head in order to eat taco's. It's time to start putting taco's in their place. And that place my friends, is your stomach.

posted by Ricky @
8:07 PM
Sunday, September 03, 2006
THIS is how you go undefeated in Fantasy Football:



My team, "BorbaFett Returns"


QB

(Cin - QB)

@KC
Sun
10:00 am
50
0
WR

(Car - WR)

Atl
Sun
10:00 am
17
0
WR
@Pit
Thu
5:30 pm
12
0
WR

(Phi - WR)

@Hou
Sun
10:00 am
12
0
RB
@Cle
Sun
10:00 am
20
0
RB

(Det - RB)

Sea
Sun
10:00 am
26
0
TE
@Car
Sun
10:00 am
9
0
TE

(Ind - TE)

@NYG
Sun
5:15 pm
7
0
K
@StL
Sun
10:00 am
8
0
DEF
Atl
Sun
10:00 am
13
0
posted by Ricky @
8:58 PM
Friday, September 01, 2006
This website averages about 2500 unique viewers a month. Some months I've had as much as 5000. But most months, it's right around 2500. That's a lot!



I digress. I could have never imagined the kind of time I'd want to spend with my daughter. I mean, I thought before she was born that I'd want to spend a hell of a lot of time with her, but she's like a drug! I can't stop looking at her, kissing her, holding her, watching her, or talking to her. Hell, I even change her diapers. (Yes, even the poopy ones) Now if you know me, you know that that's HUGE for me. When Kayla wakes up, she's usually in her best mood. And I LOVE it when she looks at me, takes about a second to realize I'm her dad and that she LOVES me, and smiles. Huge. Her tiny little smile could end wars. She is so beautiful.

One of the worst catch-22's about life is having to leave for work in the morning. On one hand, I like my job. Let's not go crazy and say I "love" it. Not anymore. But, I like it. If you've read my website at all in the past, you know I was

hurting

to find a job earlier this year. So I'm very very grateful (and why if it's great, do we not spell it "greatful"? I've never understood that) that I am working. However, the catch-22 is, is that I have to leave this beautiful precious angel baby in order to do so. The worst mornings are the mornings that she is awake when I leave. I seriously contemplate calling in sick

every time

she is awake and playful when I'm leaving. It's a lot easier when I leave in the morning when she's asleep.

I have a great wife though. Since Nicki is breast feeding and not working currently (I'll have a major announcement on Nicki's job status very soon, btw) she wakes up

every time

Kayla does during the night, and feeds her. Not once has she asked me to feed her via bottle. Nicki breast feeds Kayla all the time. Even when Kayla has been cranky in the wee hours of the morning, Nicki will take Kayla to the living room and sleep out there so I can get my proper rest. Nicki is awesome. I love her.

Well, I know this is more text than you're probably used to reading on my website, so I'll end it here. Life is pretty good right now. Have a nice weekend.
posted by Ricky @
9:47 PM